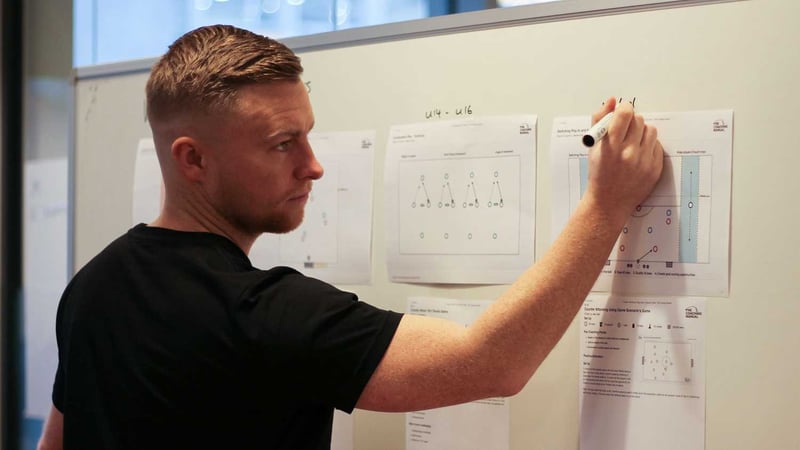 Built with Directors of Coaching in mind
Many of the features we've built into The Coaching Manual are so useful to Directors of Coaching. Want to organise education across hundreds or thousands of coaches? We've got you covered. Want to create, store and share age-appropriate sessions with a team of coaches or just an individual? We've got you covered. In fact, when it comes to Football education in the broadest sense, we've got features which will help you deliver a cutting edge programme for modern football coaches and players.
Add teams, add head and assistant coaches and add players to create a completely joined up approach to football education across your whole organisation. Use our unique license manager to ensure that your members have the access level to match their experience.
Define your clubs philosophy and playing style
Club philosophies evolve over time and with The Coaching Manual you can define your own style of football and then continue to add to it and develop it over time to cement the identity of how you play and how you coach the beautiful game.
Improve staff and coaching development throughout your club
Watching other coaches is the best way to learn, but even in person coach education events don't allow you to pause, rewind and watch a key coaching point being delivered. The Coaching Manual is like being inside a professional football academy, but with the ability to replay any key moment, whenever you want.
Access a wealth of resources that facilitate high-quality training sessions
The Coaching Manual has thousands of ideas for Coaching Sessions, Off-Season training, Strength and Conditioning, Tactics, Strategy, Formations and much more. A lot of the content comes with easy to follow instructional video which immerses you deeper into the coaching process than any other product on the market.
Our club plans can cater for clubs of every size
If the education of coaches and players is important to you, you should speak to us. We have unrivalled success with the clubs we serve.