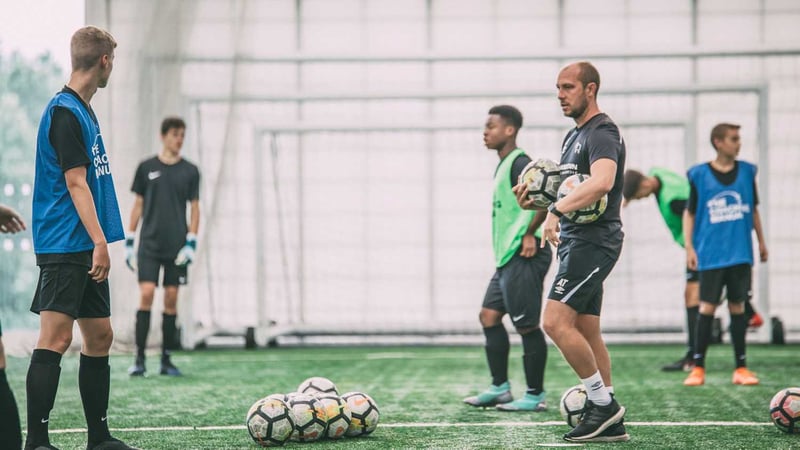 Access 100s of full coaching sessions, practices and resources
With hundreds of soccer coaching ideas at your fingertips, you'll never spend time looking for a coaching session again. Content ranges from full coaching sessions and practices to expert interviews, guides and articles.
Improve the level of coaching at any level
It's our aim to provide Coaches with professional standard coaching content to improve the level of coaching standard globally. As a grassroots coach or an amateur club, it's really difficult to access best practice coaching. The Coaching Manual solves this problem by taking coaches at any level inside the walls of top academies.
Content by top academies and professional managers
All of our coaching content is filmed with Southampton F.C. in broadcast camera quality. This standard of coaching will give you the tools you need to deliver top quality coaching sessions.
Suitable for coaches at any level
Whether you are a grassroots or professional coach, you can find value in our library of coaching sessions. Each session is designed and built to meet the needs of Coaches and players, including; introduction, warm up, skill practice, technical practice, small sided game and debrief.
Start your journey to becoming
a better football coach today
With plans to suit everyone, The Coaching Manual is the perfect resource for soccer coaches who want to improve their understanding of coaching and create a first-class soccer learning environment for their players.