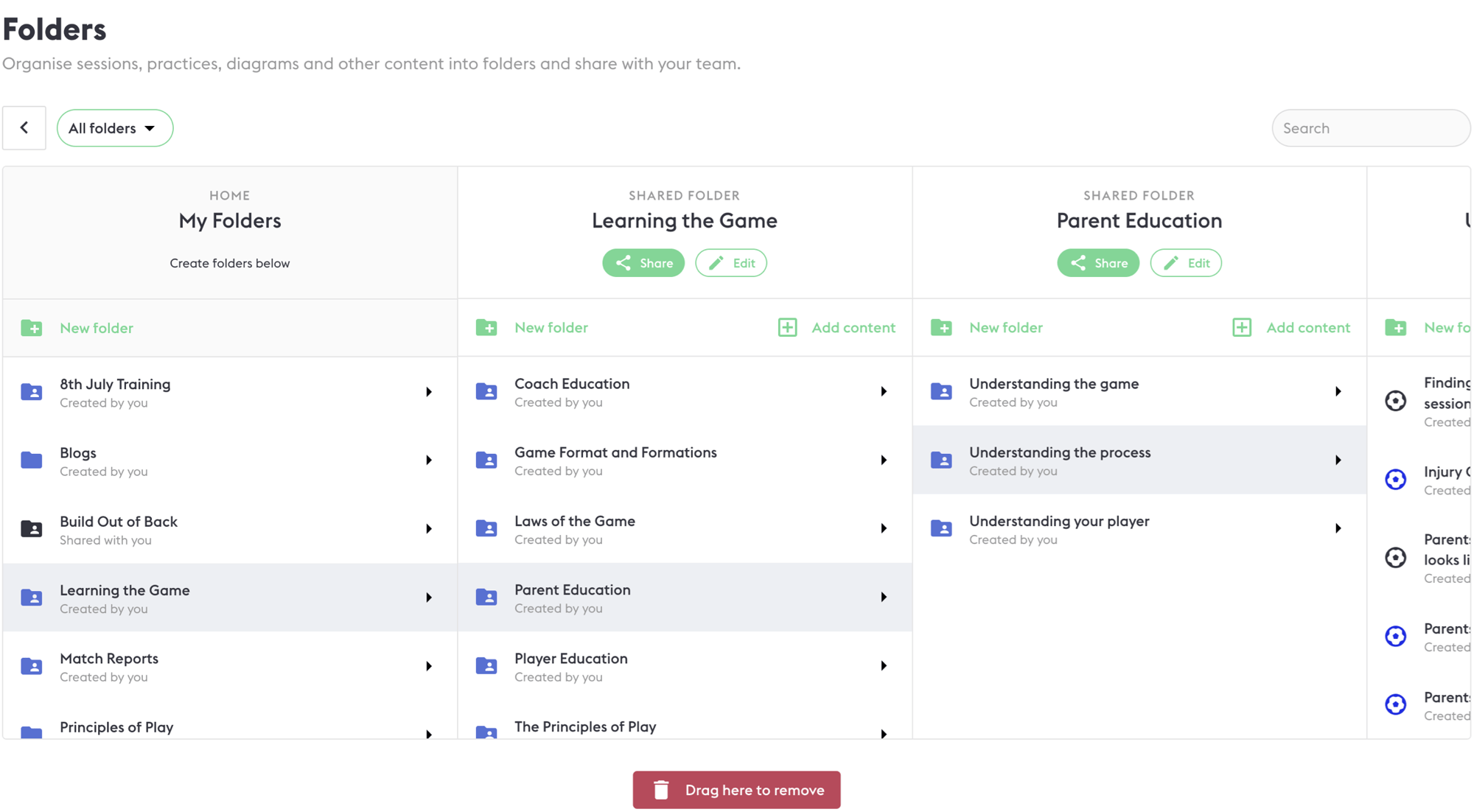 Folders
You can build an unlimited number of folders. to help you deliver a football education that fits perfectly with your club philosophy and gives you a simple and effective way to communicate it.
Key Features
Simple, intuitive folder creation and nesting, so that you can break the game down into the areas that matter to you.

Add unlimited content to your folders either from The Coaching Manual's exhaustive library or from content you've created yourself.

Share folders with the teams that the information is meant for so that your coaches and players are always on message.

Add documents from your club, so that you can do away with the need to print off booklets each season.
Start your journey to becoming
a better football coach today
With plans to suit everyone, The Coaching Manual is the perfect resource for soccer coaches who want to improve their understanding of coaching and create a first-class soccer learning environment for their players.