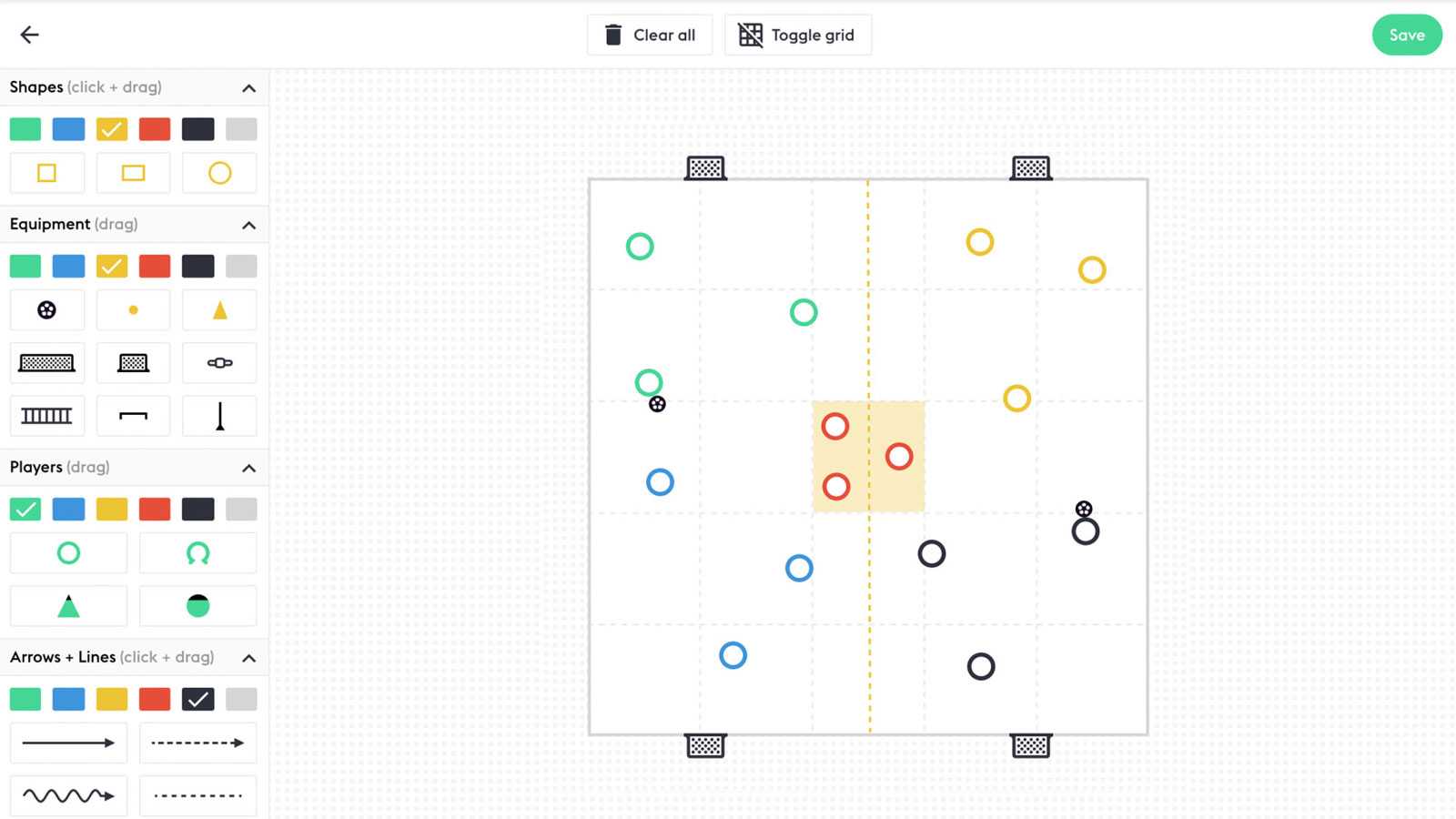 The Diagram Creator
We believe we've managed to create the easiest to use Diagram Creator on the market. The Diagram Creator allows our users to create beautiful, easy to follow diagrams.
Key Features
Simple, intuitive drag and drop interface - all tools are visible on screen, nothing is hidden away in menus.

2 themes - Choose either The Coaching Manual or US Football Federation theme depending on your preferred style.

18 pitch templates - Choose from one of 18 pitch templates including Full Pitch, 4 Goal Game, Blank Canvas and Futsal Pitches.

All the tools you need - A wide variety of shapes, equipment, players and lines to choose from along with multiple colour options.

Automatic icon scaling - Player and equipment icons resize automatically depending on the pitch you choose to give lifelike proportions and an accurate representation of space.

Player labels - Easily add player labels such as shirt numbers or initials to identify each player.

Create progressions - The Duplicate feature allows you to create progressions with a single click.

Plus loads more - Add text to your diagram, toggle a grid to help with alignment, one-click image exporting, print in landscape and keyboard shortcuts to speed up your workflow.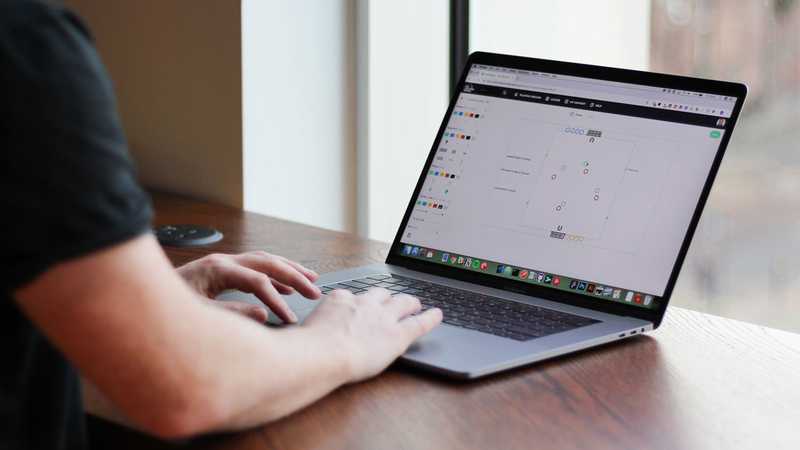 The Practice Creator
The Practice Creator is the perfect tool for the detailed coach. By filling in a variety of fields such as the title, age group, theme and length of your practice you can begin to build a practice template of your own, similar to the ones you come to The Coaching Manual to browse when you're looking for ideas for your next session. Of course, a practice is always better with a diagram, which is why we've designed the Diagram and Practice Creators to work together seamlessly.
Key Features
Create your diagrams, then use the diagram embed tool to select your diagram and embed it into your practice.
If you have pen and paper diagrams or images exported from a different diagram creator that you don't want to recreate then you can simply upload your own images from your device.
Add custom headings, paragraphs, lists, additional diagrams and images or even embed Youtube or Vimeo videos into your practice. This section is perfect for adding your key coaching points, progressions and any video examples you think would be useful for your coaches or players to watch as well as any information or challenges which might be specific to individual players.
Once you've saved your practice you'll have a beautiful template to view and share with others.
Print your practice and enjoy a simple, clean layout no matter how much information you have included.
Track and get feedback from your team on how the practice went with the comments feature and then tweak your practice to perfect it.
Add your practice to a folder to easily organise all your content and share with your team.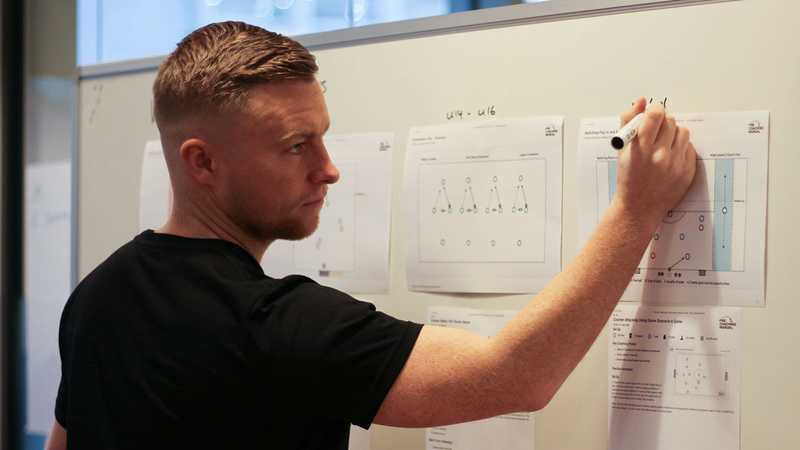 Start your journey to becoming
a better football coach today
With plans to suit everyone, The Coaching Manual is the perfect resource for soccer coaches who want to improve their understanding of coaching and create a first-class soccer learning environment for their players.