The article provides some really interesting statistics surrounding every single goal scored by the 20 Premier League clubs in the 2020/21 season, including things like:
How are the goals scored?
Who scored the goals?
From where on the pitch do goals originate?
Where did the final pass come from?
Throughout the guide, PFA Coach Educator Mark Jules dissects and details the goals, delivers an intricate breakdown of all 20 teams and where their goals came from, how they began, and what type of goals were scored.
Every Premier League team is analysed in-depth, with easy-to-follow graphics depicting the origin and fashion of the 1,024 goals scored throughout the 2020/21 season.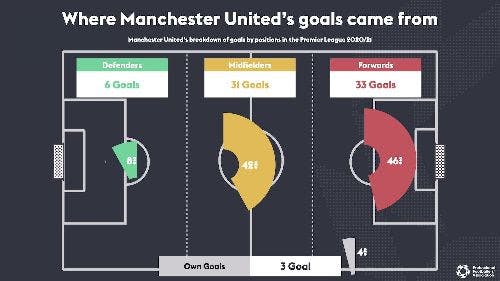 The analysis also includes formations and players' on-pitch locations at various stages of each goal, as well as graphics illustrating the trends for each team's goalscoring tendencies.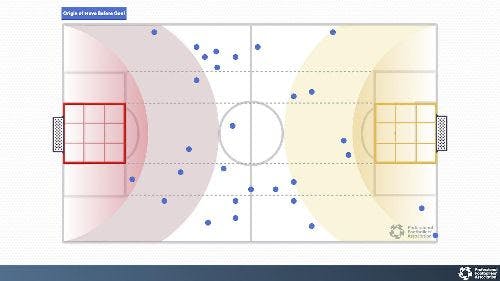 Is there a particular style of play you are trying to emulate? Does your team need to add different types of goals to its repertoire? Want to see which approach bears the mosts fruits in different areas of the pitch? The Premier League Goals Review 2020/21 is a goldmine of detailed information for coaches.
Data and analysis this meticulous is not readily available anywhere else. The partnership between The Coaching Manual and the PFA makes content like this possible and accessible for all coaches. 
Access content like this and more with a Premium subscription:
Our LMA Masterclass series featuring sessions from David Moyes, Rene Meulensteen, Alan Irvine, Steve McClaren, and more
Access to 100s of other exclusive sessions
Full access to our session creation and season planning tools
The same coaching content used by the Professional Footballers' Association
Coaching Focus Web Series (Seasons 1 & 2)
For the equivalent of just £5 ($7) a month when you pay annually, sign up and start taking advantage of all that The Coaching Manual has to offer today!