So, that was the 2022 World Cup!
A lot was said in the build-up but when it came down to it, on the pitch, we saw the world's greatest players put on a truly memorable tournament. The Coaching Manual has enjoyed analysing key games and key moments from Qatar, and helping you to understand the ways in which you can help your players replicate what they've seen from their heroes over the last six weeks.
But now it's over, and the winning Argentina team has been crowned, it's time for us to name the best of the best in the TCM World Cup Awards 2022!
Player of the Tournament
You won't be surprised to hear that it's Lionel Messi.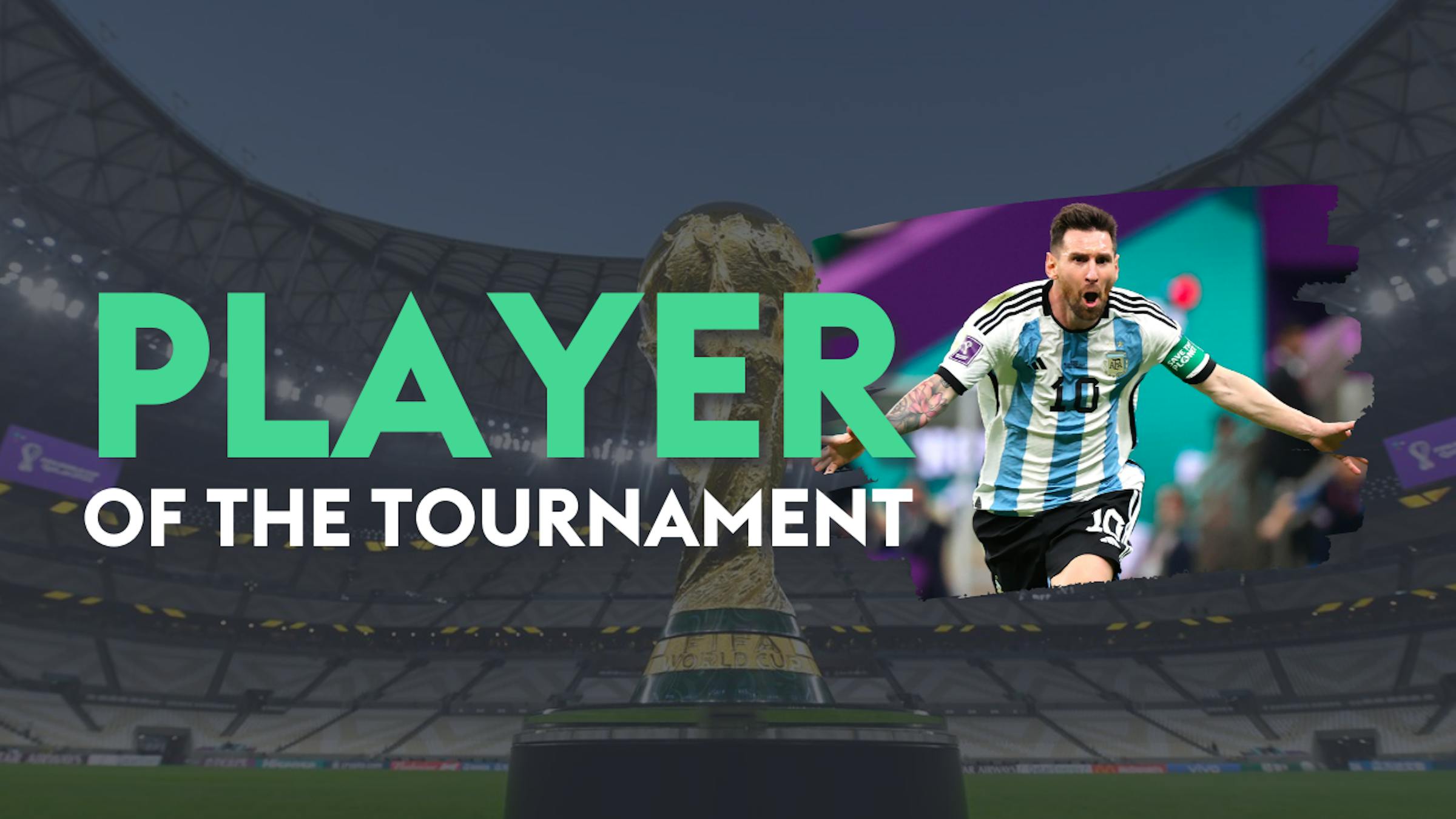 The diminutive talisman of Argentina's World Cup glory has deservedly been the subject of many back page headlines during the tournament, much like he has been throughout his entire career - a career that was punctuated with a golden exclamation point on Sunday.
As spectators, we're often corralled into picking Messi or Ronaldo as our 'GOAT', which results in a neat social media tête-à-tête that showcases the sport of soccer like a heavyweight boxing bout. The reality is that Messi and Ronaldo are just two names in a long list of potential 'GOATS' who have graced the sport over the decades, thriving in varying conditions, styles of play, geographies, and even playing surfaces; there is a rich conversation to be had about the 'Greatest Of All Time'.
For many, the 'Greatest of All Time' debate comes with the caveat that the player has to do it on the game's biggest stage. Whilst Maradona and Pele had achieved incredible things in their respective domestic careers, they also won the Big One (3 times in Pele's case).
Now that Messi has emulated that other Argentine 'God' of the game in dragging his national team to the World Cup title, it probably lays to rest the debate around Messi and Ronaldo - and genuinely gives Messi entry into the pantheon of GOATs alongside Pele and Maradona.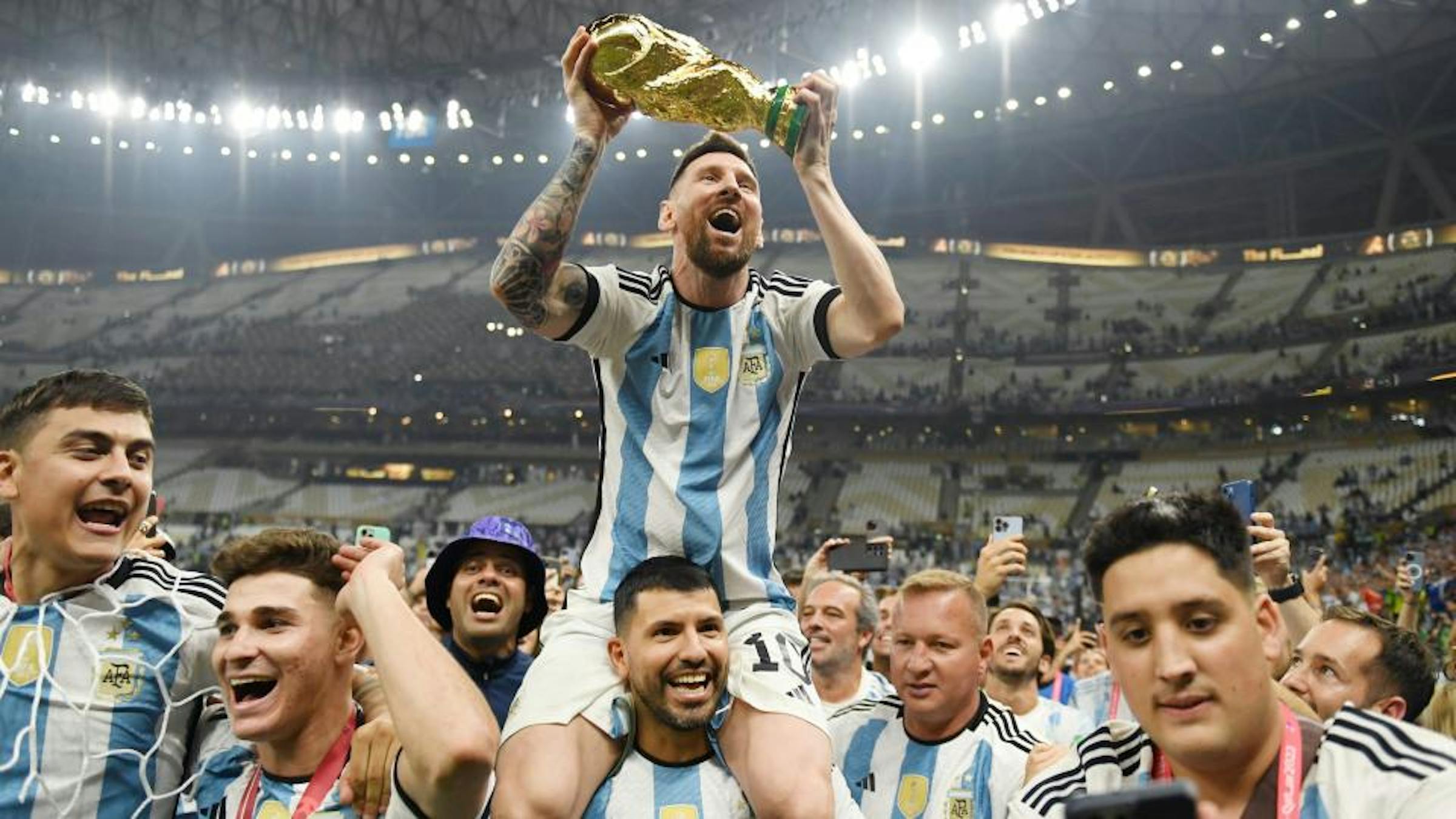 A graduate of Barcelona's iconic La Masia academy, Messi's whole career played out under the adoration of journalists who grew up watching many of the game's all-time greats. However, the most superlative praise from wordsmiths all over the world has been consistently reserved for the 5′ 7″ forward from Rosario.
Early in his career, this praise took the form of the dreaded 'New Maradona' moniker, which has weighed heavily on the shoulders of many Argentina stars of the past 30 years, from Ariel Ortega to Javier Saviola. But do you remember the last time you saw Messi referred to as the 'New Maradona'? For well over a decade, Lionel Messi has been unshackled from the pressure of being billed the next Diego, and proved himself to be his own, one of a kind player.
In keeping with the dramatic praise that his performances have attracted since he came on as an 82nd minute substitute for Deco against Espanyol in 2005, Sunday's World Cup Final was the crescendo to Messi's career that seemed written in the stars.
Train with TCM
Lionel Messi is a master at playing passes at a high tempo to move up the field, particularly in the attacking third. His movement on and off the ball, combined with his give-and-go passing combinations, are trademarks of his style of play. Below are some pieces of content on The Coaching Manual that will help you coach your players to perform the way Messi does.
Coach of the Tournament
For Messi's whole career, managers of his national team have been tasked with building a team around him. Many have come and gone, including Alejandro Sabella, Gerardo Martino, and even Diego Maradona himself, but none were able to emulate the country's success of the past with Lionel Messi at centre stage.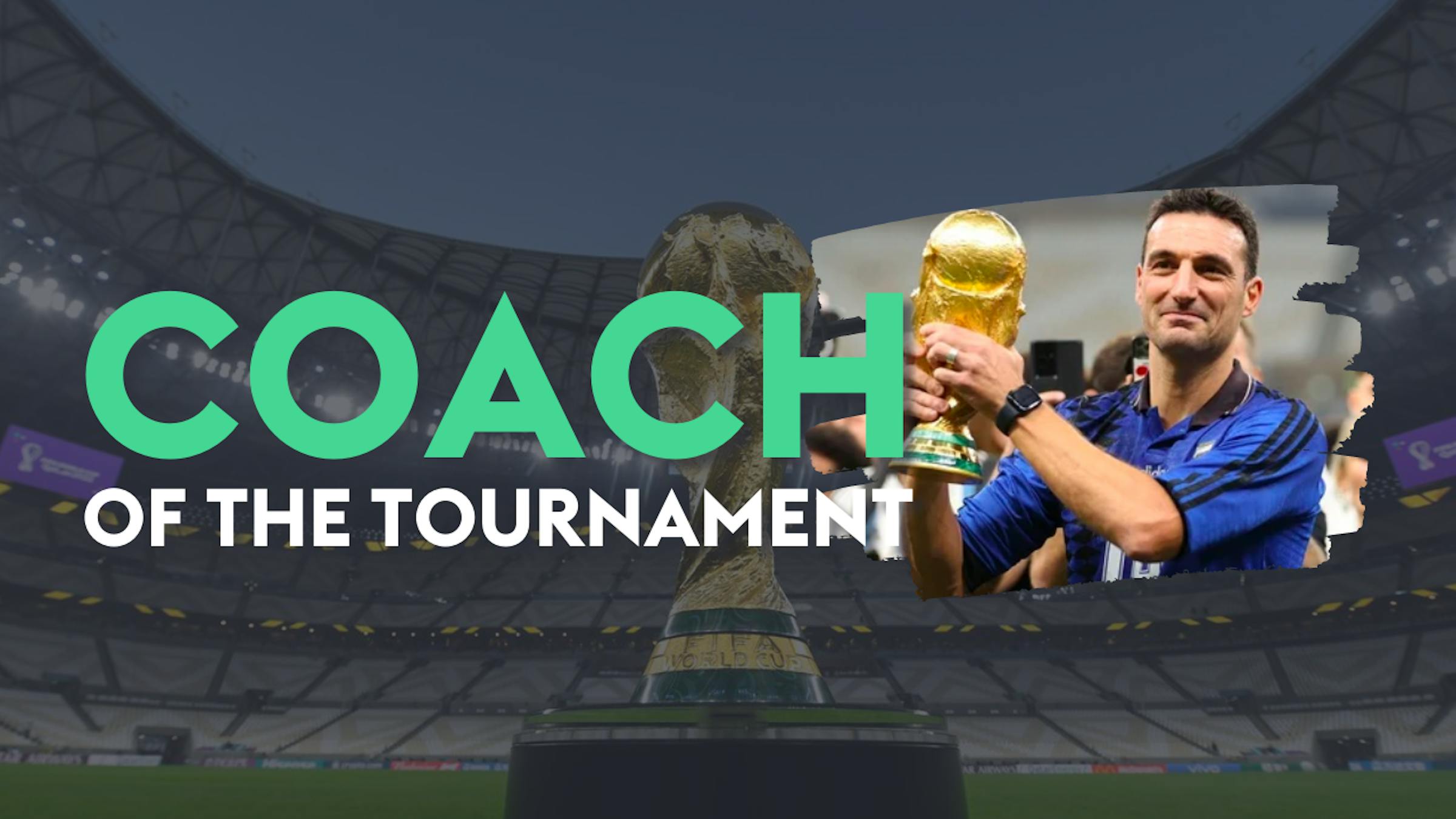 Then in 2018, up stepped Lionel Scaloni, who had barely turned 40 when he was originally appointed as caretaker boss following a disappointing showing at the World Cup in Russia.
Scaloni not only shares his first name with Messi, but he too hails from Rosario - Argentina's 'second' city - more specifically a small village called Pujato on the outskirts.
Scaloni's playing career was an unspectacular one, though he did lift the La Liga title in 2000 with Deportivo La Coruna and play a handful of times for Argentina himself.
West Ham United fans like to stake a particular claim to England's 1966 World Cup victory due to their representation of Hurst, Moore, and Peters, so they'll be pleased to see a man who spent 13 games on loan for the Hammers in 2006 lift the Big One. Sidenote: Scaloni started at right back in the 2006 FA Cup Final (below, tussling with Liverpool's Djibril Cissé) - you know, the one where Steven Gerrard's 30-yard strike in the 91st minute sent the game into extra time.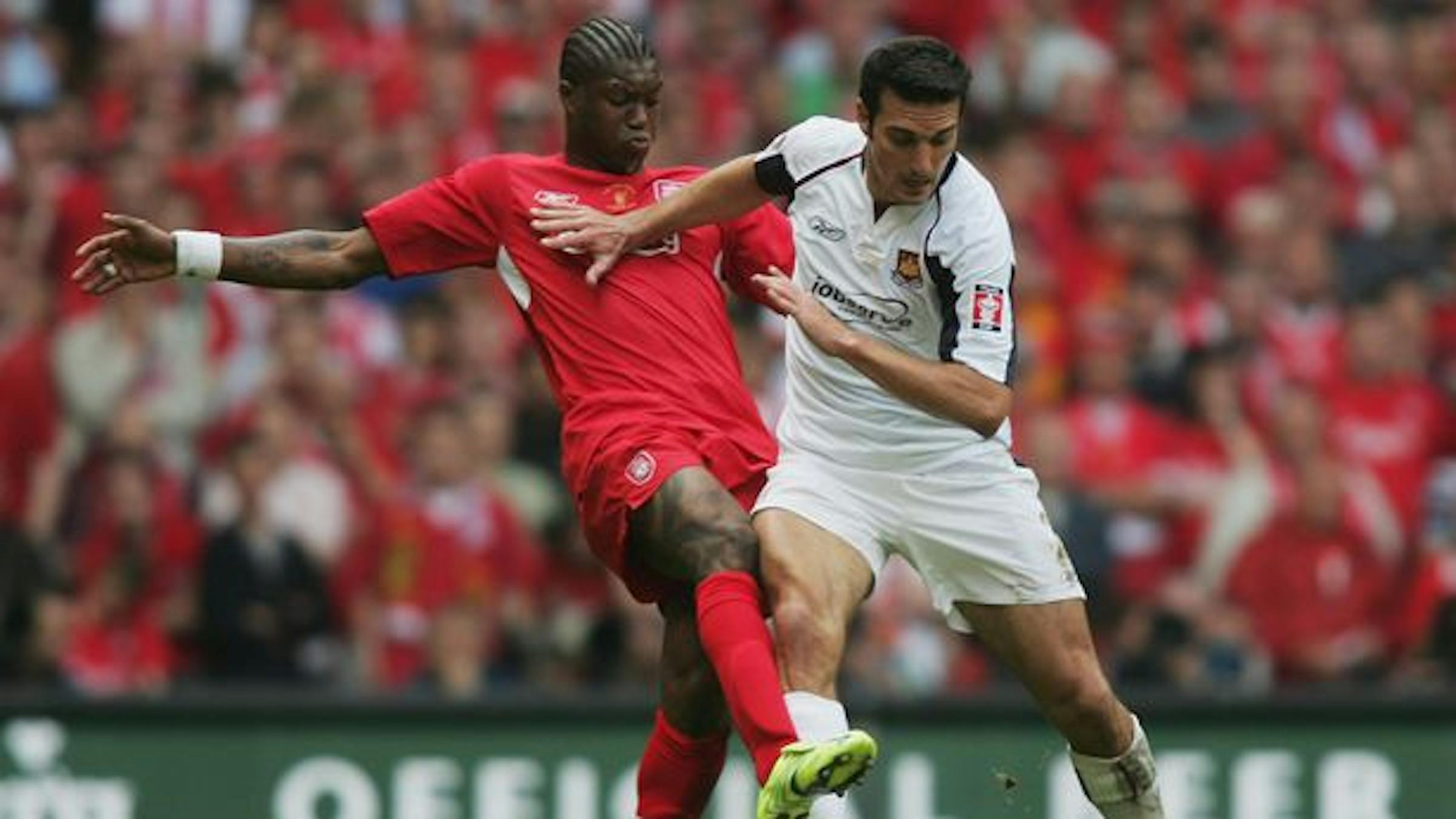 Though his playing career was largely unremarkable, his playing style was defined by professionalism and intelligence - two qualities that would serve any manager well.
Scaloni's managerial experience won't take up much room in this article, as the former Sevilla assistant has never managed a side at club level and was only part of the Argentina National Team's coaching staff for a matter of months. It is no surprise then that his promotion to first team coach raised eyebrows everywhere from Buenos Aires to Mendoza. Diego Maradona even said of the appointment: "Scaloni is a great guy, but he could not even direct traffic".
But, following on from the last-16 exit in Russia - against France no less - Scaloni built a team that went 36 games unbeaten (a record broken by Saudi Arabia on matchday one, a defeat that will go down in history as a mere footnote) and won the Copa America along the way.
He brought Argentina to the World Cup as one of the favourites, but their shaky side had fans and pundits immediately asking questions. It was Scaloni's ability to adapt and overcome that saw him ride out difficult periods to eventually make it all the way to the final.
Starting the tournament with 1-4-4-2, switching to 1-4-3-3 and ultimately lining up against France in a formation closer to 1-4-1-2-3, Scaloni demonstrated Argentina's versatility and ability to deploy slightly different game plans.
In Argentina's last-16 match against Australia, Scaloni switched from a 1-4-3-3 to a 1-3-5-2 at half time in order to create more problems for the Socceroos' wide players.
Train with TCM
Increase your knowledge on the 1-3-5-2 in these following guides:
Goal of the Tournament
There were many spectacular goals and sequences on show at the World Cup - we were really spoiled for all different types of goals.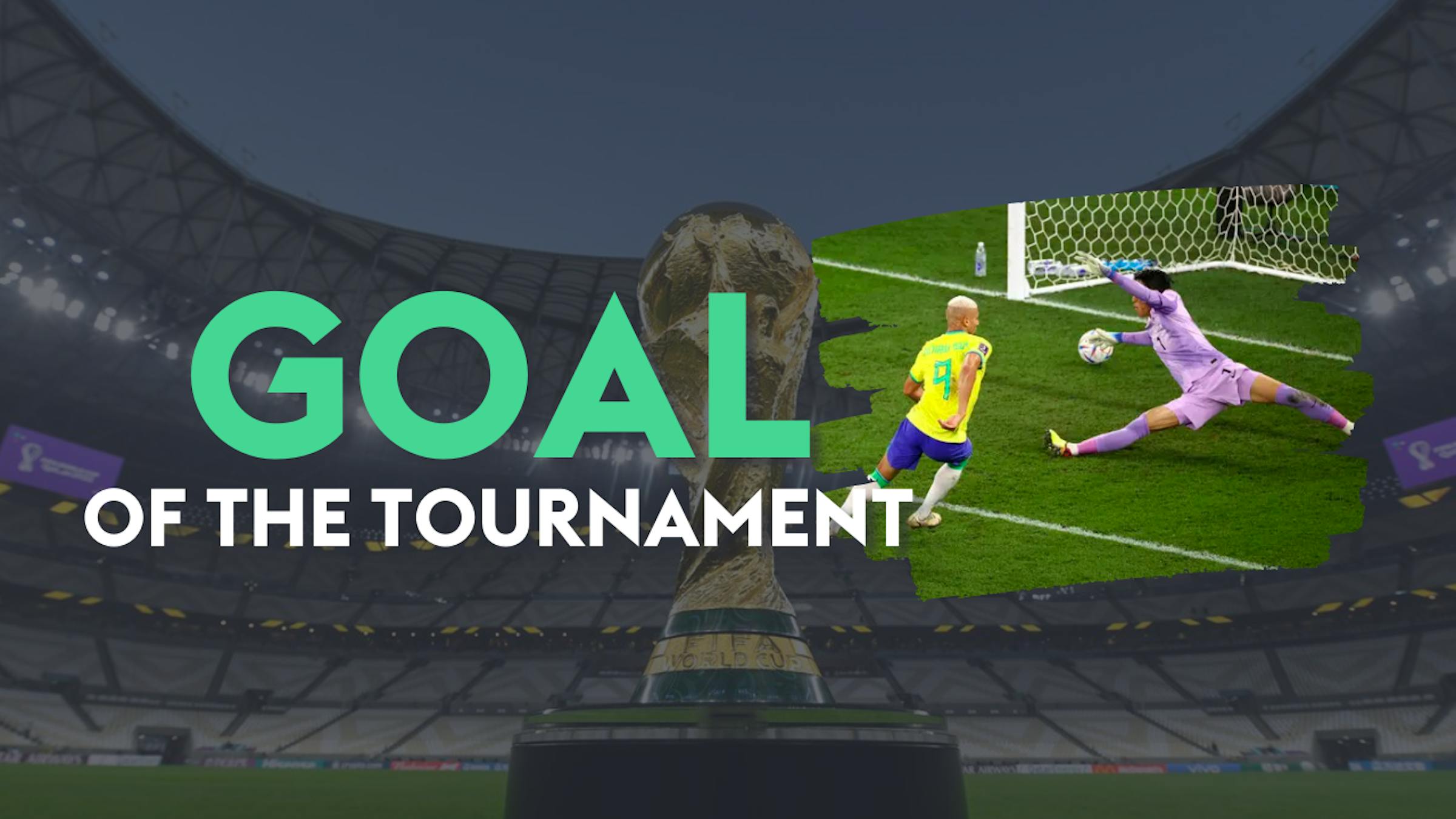 We're giving it to Tottenham Hotspur's Brazilian star Richarlison - but not for his bicycle kick effort. We had more admiration for his effort against South Korea in the last 16.
Richarlison won an aerial duel before juggling the ball three times on his head, eventually bringing it down to control just as skilfully with his feet.
He then fed to a pass into Marquinhos, who played in Thiago Silva, and Chelsea's veteran defender provided a sublime through ball into the perfectly-timed run of Richarlison, allowing him to slot home a memorable team goal.
Train with TCM
For your players to score team goals like this, they're going to have to practice their ball control regularly. They're also going to need to know how to combine well and at speed. Try these pieces of content on The Coaching Manual to encourage your team to play with a samba swagger:
One to Watch
There was a lot of fresh talent on display at Qatar 2022, not least from the nations who overachieved and surpassed our expectations. We're naming Gonçalo Ramos as one to watch, due to the fact he was barely hyped as a potential star before the tournament.
Ramos was called up to Portugal's 26-man squad before he made his international debut last month, in which he bagged a goal and an assist in a 4-0 win against Nigeria.
The Benfica striker made headlines when he was preferred over Cristiano Ronaldo in the starting line-up for Portugal's last 16 match against Switzerland. The faith shown in Ramos was repaid with interest when he scored a hat-trick and provided an assist in Portugal's 6–1 victory, becoming the first player to score a World Cup knockout stage hat-trick since Tomáš Skuhravý in 1990.
In that match, Ramos demonstrated most - if not all - of the attributes all top strikers should have in their locker. From finding half a yard in order to get a shot away, to making the right run and finishing clinically, aspiring forwards could do a lot worse than to study this performance.
Train with TCM
There's a wealth of content on The Coaching Manual centered around attacking as a player, unit, and team, and you'll learn a lot while browsing the platform in search of the session or practice that's right for you. But in the meantime, check some of these out, geared towards both individual and team training:
One to Watch (2)
OK, so the award is called 'One' to watch, but that doesn't mean we can't have two of them! There was a lot of young talent on display at the World Cup, and we've got to give a mention to Germany's Jamal Musiala.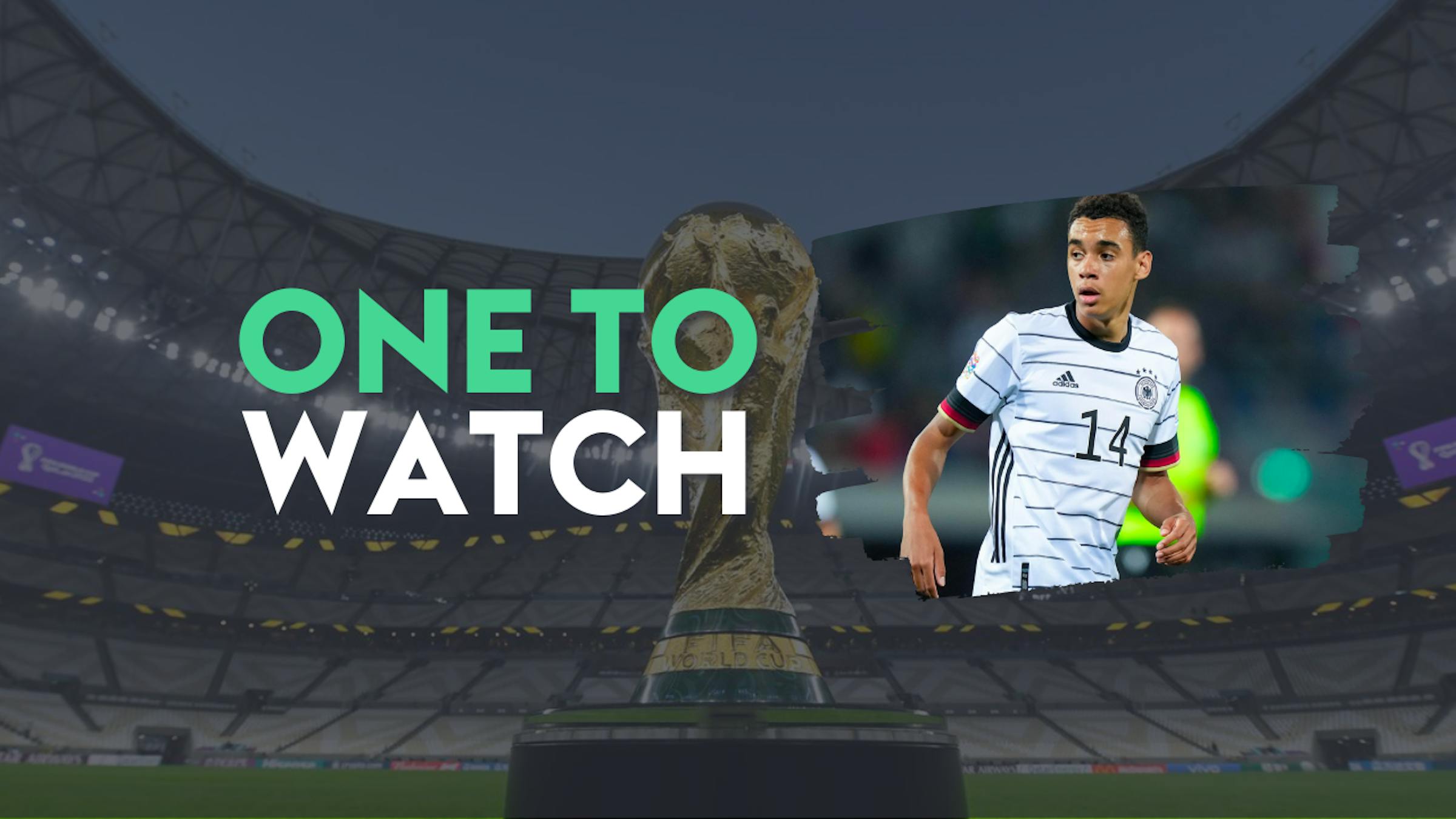 Born in Germany to a Nigerian father and German mother, he was raised from the age of seven in England, and spent his international youth career alternating between England and Germany.
Musiala became the youngest player to play for Germany at the World Cup since 1958 (only for 18-year-old Youssoufa Moukoko to be subbed on in the 90th minute of the same match and become the youngest ever!). His performances were assured beyond his years, with the Bayern Munich starlet looking comfortable on the ball while reading the game like a veteran.
The 19-year-old completed 12 dribbles against Costa Rica, the most on record for a teenager in World Cup history (1966 onwards). In total, he completed 19 dribbles, which was more than any other player in the group stages. He also assisted Germany's equaliser against Spain.
Unfortunately, Masiala was just a bright light in an otherwise dim showing at the tournament for Germany, who failed to make it out of the group stage for the second World Cup in a row. Musiala was comfortably Germany's best player, and by 2026 we're sure he will be a force to be reckoned with on the world stage.
Train with TCM
If you want your players to move the ball forwards like Musiala, there's a lot of content on The Coaching Manual to help. They'll certainly need to practice their technical skills, so be sure to make use of the 1v1 dribbling and ball mastery content we have available.
Coming soon - full analysis of the Game of the Tournament
No prizes for guessing which game we've picked...
Stay tuned!