Formations
Wales: 1-4-3-3
England: 1-4-3-3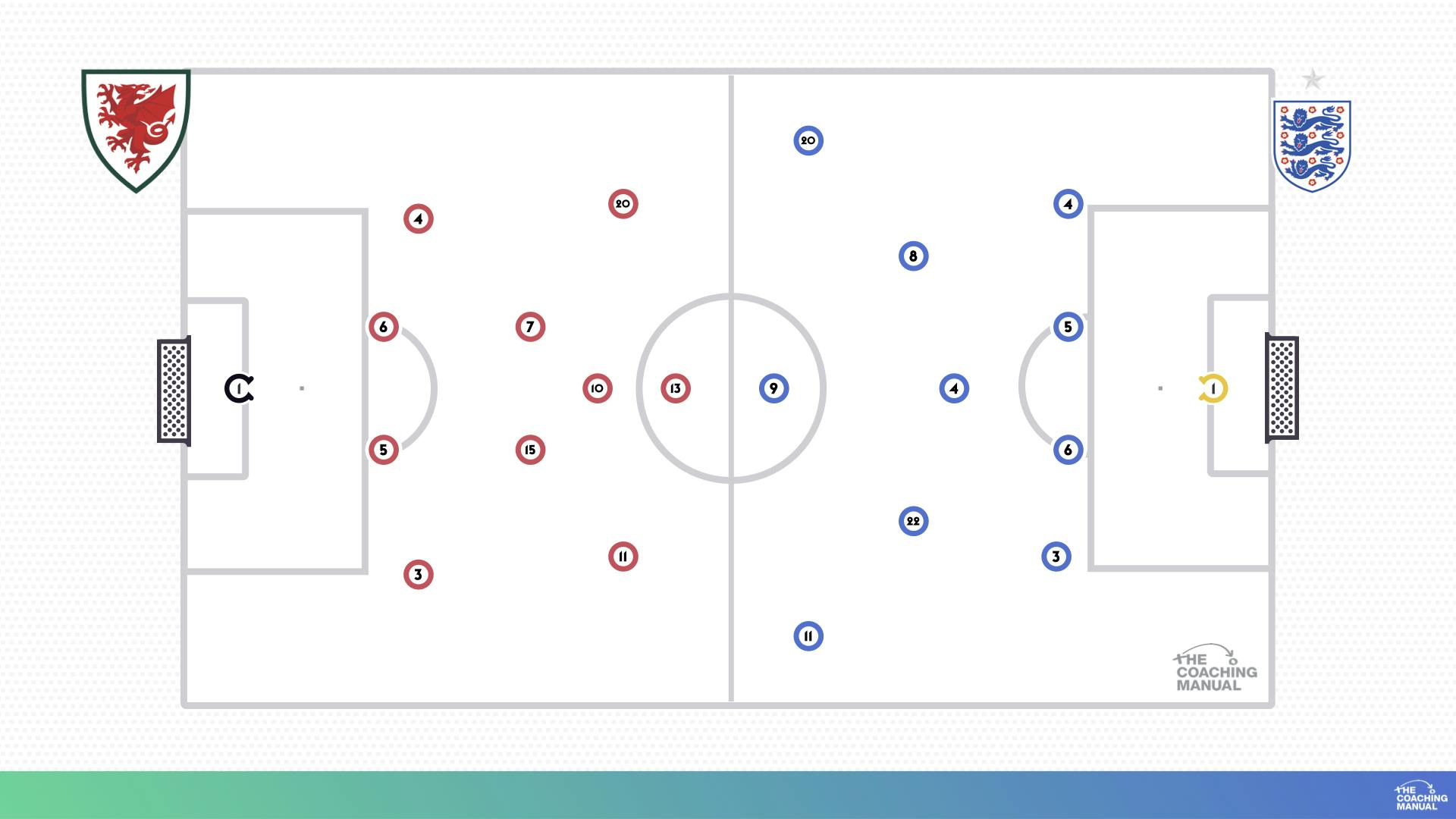 First Half Review
Wales had a mountain the size of Snowdon to climb, needing to win and for other results to go their way to have a chance of qualifying. England on the flip side, wanted a win to rectify the poor performance versus the USA. 
The game started as expected, Wales biding their time, looking to press only at the right times and England dominating possession of the ball. It was England who created the first chance, with Kane slipping in Rashford with an excellent pass only for Rashford to come up short in a 1v1 against Ward. 
Dan James looked to cause issues on the break with his speed, but Walker matched him stride for stride in every foot race. The next best chance fell to England again, with Phil Foden looking to finish with a bending shot that went wide after some excellent combination play from England on the edge of the box.
Both teams went into the half relatively content with the scoreline at 0-0, hoping they can change gears in the second half. 
Try this practice to coach your players how to work on possession in a tight area: https://app.thecoachingmanual.com/Session/1140
Second Half Review 
England came out strong, dominating possession and looking to make an impact in the game.
It didn't take long for England to get their just rewards when Rashford curled in a sublime free-kick.
England once again put the foot to the pedal and got another goal shortly after when Kane crossed the ball into Foden to finish at the back post. 
England made some changes, giving some players the opportunity to get game time. This didn't stop England from adding to the tally, when Rashford slid home his second and England's third, marking 100 goals at the World Cup for England in all tournaments. 
England controlled possession throughout the remainder of the game, seeing out a comfortable victory for the Three Lions. 
Phil Foden was outstanding all night and his dribbling won England the free kick for Rashford's first goal.
In this practice coach players how to dribble from a young age: https://app.thecoachingmanual.com/Session/102
Specific Strategy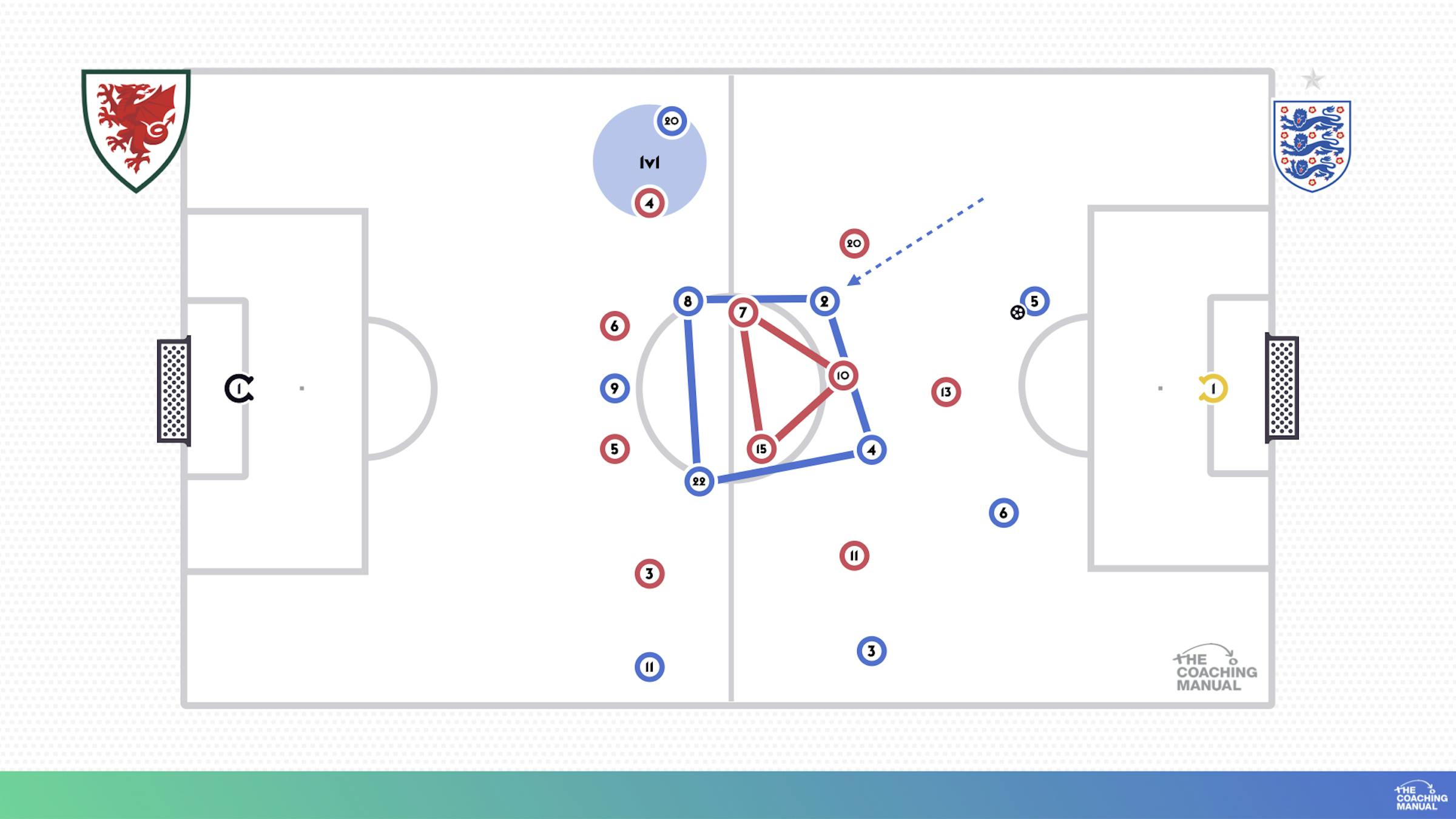 Walker is one of the main men for Southgate, utilising his speed and his positioning that performs in his club side. The strategy of coming inside and out caused issues for Wales as he drifted into different positions - both in midfield and wide positions. 
By coming inside, this left a 1v1 for Foden in the wide area, and also created an overload if Henderson moved forward when the ball was travelling. 
This infographic gives advice on how to set your team up to play with inverted fullbacks, whilst highlighting the benefits in and out of possession: https://app.thecoachingmanual.com/Content/19625
This practice will allow you to coach your players how to pass and move in order to create space for themselves and other players to receive the ball: https://app.thecoachingmanual.com/Content/1692
Stats of the Game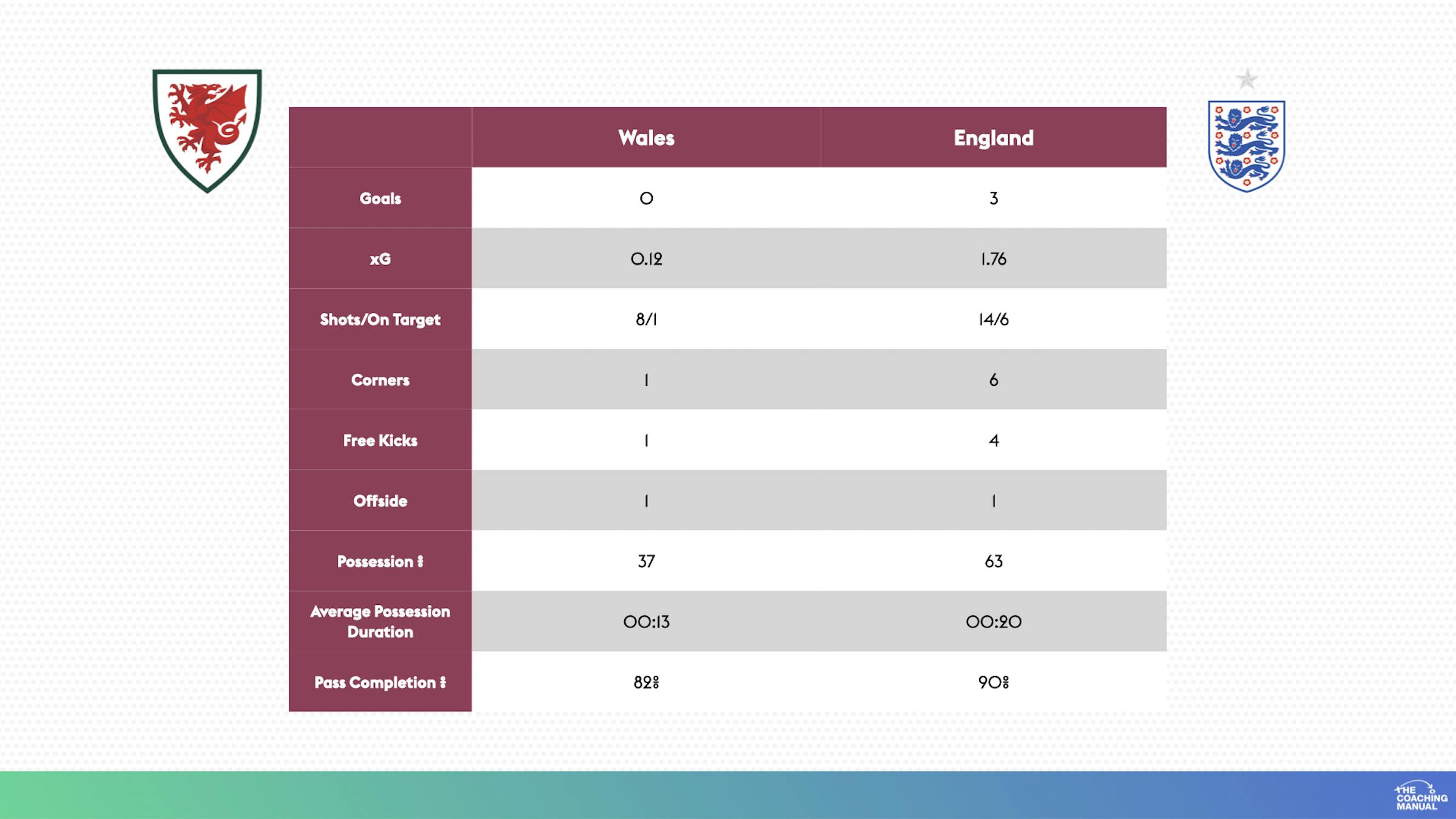 Next game
England will face Senegal in the last 16 on Sunday.