Steve McClaren has just been confirmed as Erik Ten Hag's new assistant from next season - but what can we expect from the former England manager in his second spell as United's number 2?
There's a wealth of Steve McClaren content on The Coaching Manual, including interviews, practices, and a full masterclass session. In this article, we take a look at some of the experience and qualities he will bring to the Manchester United dugout.
McClaren and Ten Hag - a match made in Twente
Steve McClaren originally worked under Sir Alex Ferguson during his first spell at Manchester United, from 1999-2001, winning the league in each of his three seasons.
Eventually, McClaren found himself working alongside Erik Ten Hag at FC Twente in the Netherlands, although the manager/assistant manager roles were reversed reversed when the pair first worked together in 2008. McClaren and Ten Hag finished second in the Eridivisie during their one season together - with McClaren going one better the following year, securing the first championship victory in Twente's history.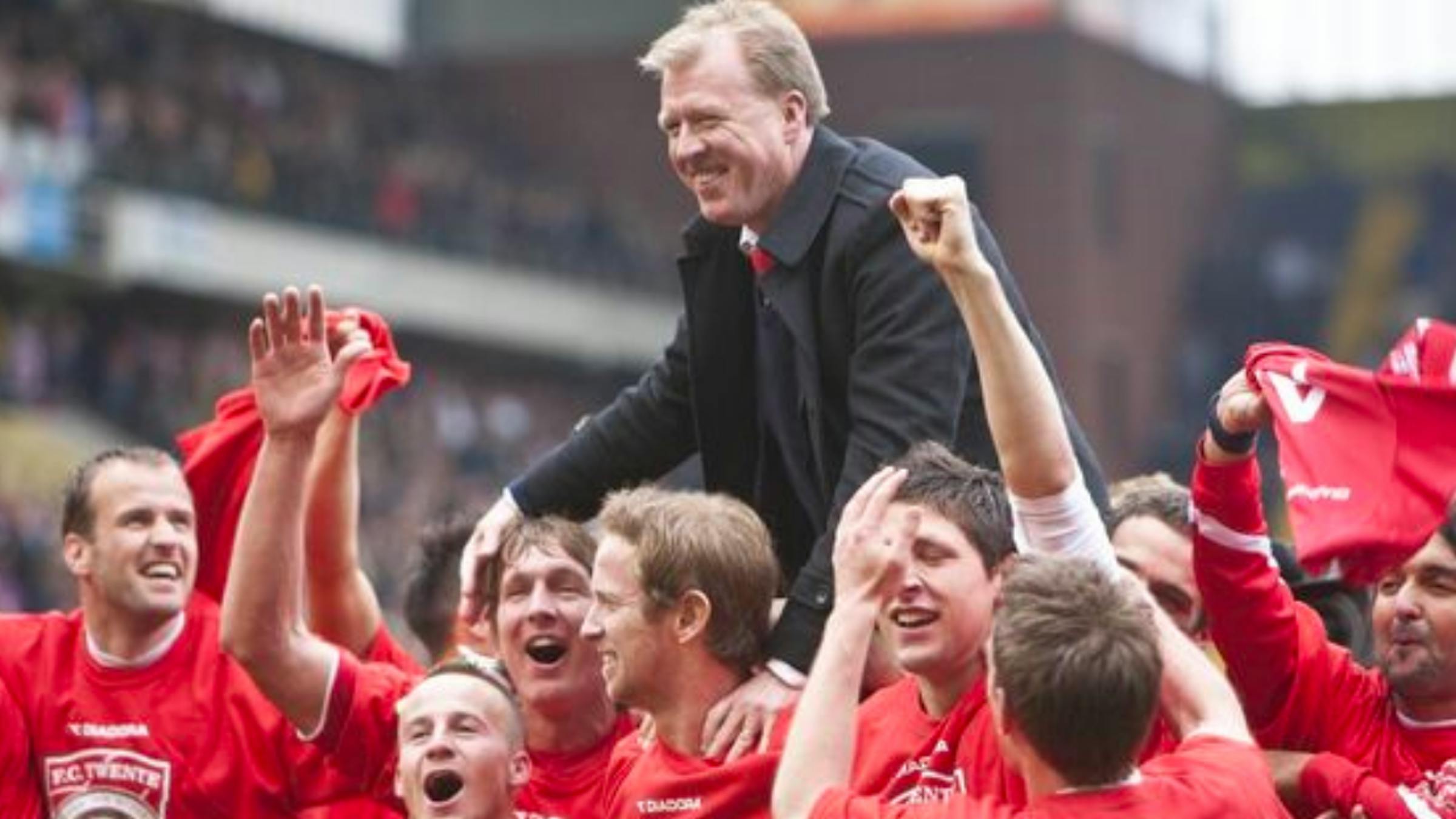 Ten Hag of course went on to manage Bayern Munich II, Utrecht, and ultimately, Ajax, where he added three Eridivisie titles to his CV, and knocked out Juventus and holders Real Madrid on his way to the 2018/19 Champions League Semi Final - narrowly missing out on reaching the final following Tottenham Hotspur's Lucas Moura's 96th minute hat-trick-completing strike.
On 21st April 2022, Erik Ten Hag was announced as the new permanent manager of Manchester United from the start of the 2022/2023 season.
McClaren clearly left an impression on the new United boss, as he has been invited back to become the Red Devils' assistant manager for a second time.
The Yorkshireman's first spell at Old Trafford could not have gone much better. A few months after arriving as a mid-season replacement for Brian Kidd, McClaren was by Sir Alex Ferguson's side as Manchester United lifted the European Cup to complete an unprecedented Treble in 1999 - a feat that remains unmatched by any English side to this day. In each of McClaren's two remaining seasons at the club, they won the Premier League, and even lifted the Intercontinental Cup along the way for good measure.
"Going to the Netherlands was the best move I made in my career"
McClaren then embarked on a managerial career of his own, stepping into the dugout for Premier League outfit Middlesbrough before taking on the role of England manager in 2006. Following his time in charge of the Three Lions, York-born McClaren ventured onto the continent - specifically the Netherlands - to take charge of FC Twente.
He told The Coaching Manual at the recording of his Masterclass coaching session: "I think going to [the Netherlands] was the best move I made in my career. I remember going there and Bobby Robson - who had been with PSV and won the championship there - he said 'go on your own son. The coaches are great, football is great, you'll learn a lot'.
"My first assistant was Eric ten Hag, who [was] manager of Ajax, and in my second year, it was Alfred Schreuder, who was the assistant to Eric at Ajax. So I had two very good assistants in the two years I was there."
Eager to soak up the coaching culture of another country, McClaren wanted to learn as much from his assistants as they could learn from him.
On what he learned during his time at Twente working with the likes of Ten Hag, McClaren added: "The Dutch taught me a whole new football identity, way of playing, philosophy, and I had to adapt and embrace that. And I did, and it was fantastic.
"An example, in my first game, we drew, and I wasn't happy. But the media were delighted because we had 70% possession of the ball. And I said 'yeah, but we haven't won' - doesn't matter, 70% of the ball is very good and that's what they wanted to see. So, I think to sum up my experience of [the Netherlands] that was it - they taught me about possession football - build up from the back, like the session I'll be doing today. I think we came together with the team very very well and had success."
The session to which McClaren refers - available on The Coaching Manual to Premium subscribers here - is titled Playing Out From The Back Masterclass, and is suitable for players of all levels aged 13+.
McClaren's approach to coaching
Consistent with his open-minded approach to developing his coach education in Holland, Steve McClaren outlines one of the key fundamentals of coaching as 'information'.
He told The Coaching Manual: "You've got to gather as much information as possible - what information to use, and what to discard. But I think the key to coaching is that though thousands of coaches can do the same session, you just have to put your stamp, your identity, your personality into coaching, and I think that's the key thing. I've tried to do that from the first day. Be different, put my own stamp on it, and be myself.

"I want players to walk onto the field looking forward to the session, and when they walk off I want them to have a smile on their face saying 'that was a good session'. That's my main focus for every session I've ever done. Making sure they smile going to the field, and they smile going off the field. What I do between is quite hard work, intense, competitive but if the players do that, and I know myself that as a layer that's what I wanted, and that's what I try to give the player."
Watch our full interview with Steve McClaren here.
McClaren's one piece of advice?
What can we expect Steve McClaren to drill into the players at his Manchester United training sessions? For the former England manager, there's nothing more important than practice.
He said: "People say 'what's the first thing you look for in a player?' And for any player, when you go to a football club, it's their passion to practise. Not just passion [for the game], but their passion to practice.
"You may love football, you may love golf, you may love tennis, you may love whatever sport, but if you haven't got the passion to actually practice, to stay behind, to eat the right things, to eat the right things, to lead the right lifestyle. If you haven't got a passion to do that, you're dead in the water - you won't go far."
Sounds like the return of Steve McClaren will be a positive move for the new era at Manchester United. He's won the league with Manchester United, and he's won the league with Ten Hag. We wish Steve, and Erik, all the best at Old Trafford!
Steve McClaren's Masterclass on The Coaching Manual
What will you learn from our Steve McClaren content? Well, his masterclass is a possession session designed to help teams that want to play out from the back.
It's split into three parts, including a possession practice, a scenario practice, and finishes with a modified game.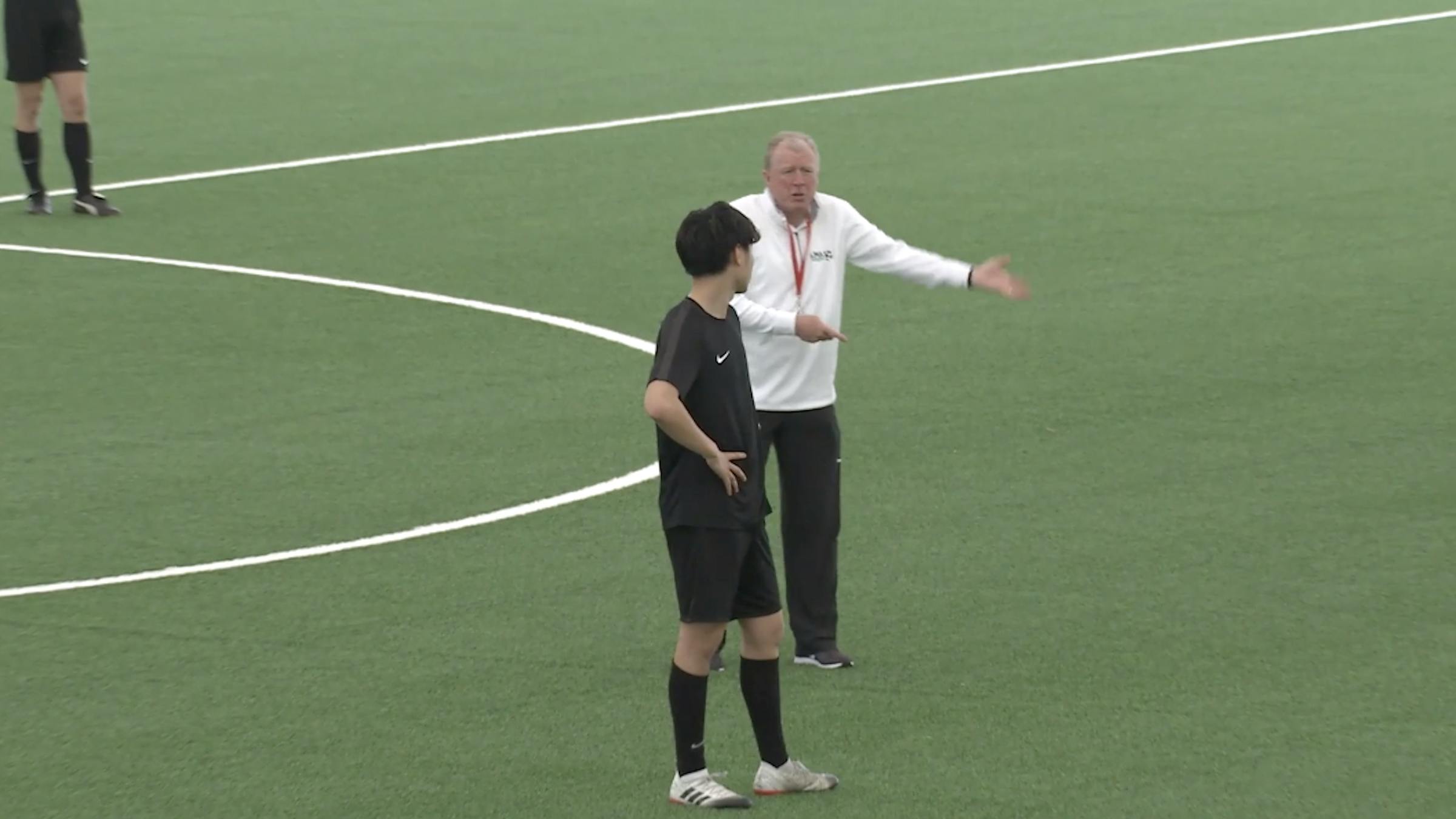 The content includes coaching points, progressions, and McClaren's on-the-fly interventions, which are all valuable insights into the way pro coaches deliver their sessions.
Also included are easy-to-follow diagrams and animations, as well as to-camera commentary from McClaren regarding the reasons behind decisions made throughout the session.
Get Steve McClaren's Playing Out From The Back Masterclass on The Coaching Manual today!