You may have seen that we've been making a lot of noise recently about our Principles of Play series, and by now you may understand how vital the principles are when it comes to coaching soccer.
In this article, we briefly explain the importance of the Principles of Play, what they are, why coaches need to understand them, and take a look at a roundup of The Coaching Manual's definitive series of content on the subject.
The Principles
Rather than focusing on age-appropriate education, specific themes or tactics, over the last few months, we have been releasing a series which we believe is vital to any coach regardless of the age or ability of their players, or their own individual philosophy towards the game.
During the vast research project we undertook during the last 5 years to understand what level of knowledge coaches had of the Principles of Play, it became very apparent that Level 1 Coaches in the USA and Europe had almost no clear understanding of their importance. Level 2 had, at best, rudimentary knowledge, and even many level 3 Coaches have serious gaps in their knowledge. It's not until coaches are taking professional qualifications that their knowledge of - and ability to teach - the principles becomes well established
Simply put, they are the fundamental truths for how the game can be played within the boundaries of the pitch. They remain constant whether you are playing a small sided format or the full sided game.
For more information about the Principles of Play and why they are so important, click here.
Paul Bright on The Principles of Play
The Coaching Manual's Technical Director, Paul Bright, is a UEFA A Licence and USSF A Licence Coach and Coach Educator for various National Federations.
Paul has over 20 years' coaching experience in English Premier League academies including Manchester United, and Youth Programs in the USA including LA Galaxy.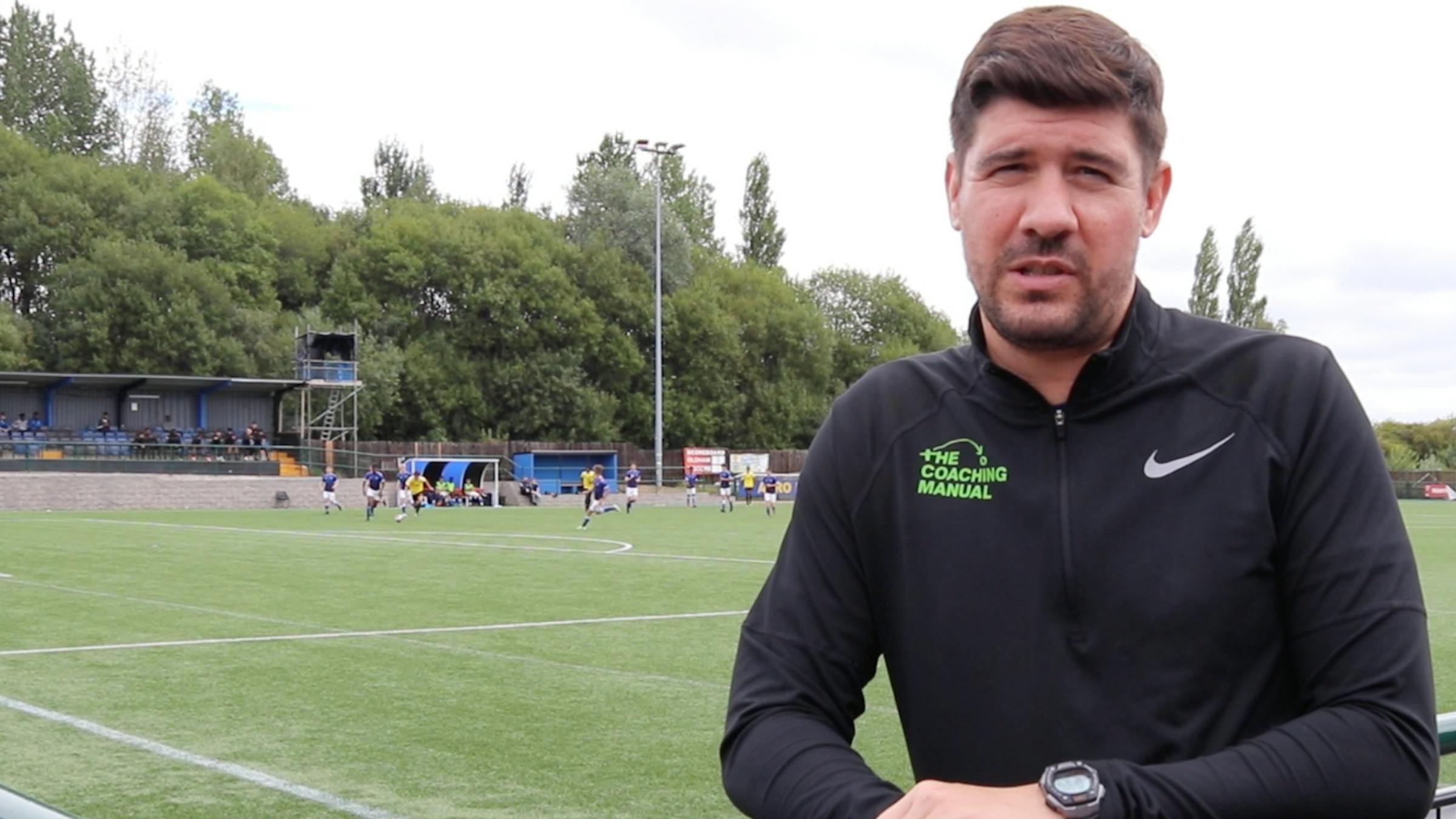 He said: "The Coaching Manual has done a lot of work around the POP over the last few years. We've been involved with national governing bodies and coach educators from across the globe, and there are some fantastic courses being delivered. However, we feel like sometimes the POP sometimes are not covered in enough depth. There's so much information out there now, it's important that coaches and players have the fundamental understanding of why we're doing the things we're doing. So step one, we need to understand the principles of the game and why the game is played in a certain way, and how individuals, teams, and units can meet those principles.
"The Principles of Play are the cornerstone of the game and how the game is played. If you look at any coach, at any level, they're all trying to achieve the principles of play with their team. You compare and contrast a Pep Guardiola to a Diego Simeone, very very different style of play, but Diego Simeone's team are still trying to address and meet the principles of play in order to win the game, score goals, and stop the opposition from scoring.
"So it's vital that coaches understand the principles of play, and if they don't understand the principles of play, any tactical system or structure could fail because they don't understand why they're doing it."
The Principles of Play Educator: Martin Hunter
The sessions in our Principles of Play series are delivered by coach educator Martin Hunter, perhaps the pre-eminent coach educator in world football.
Martin and his contemporaries Dick Bate (the legendary FA coach educator who passed away in 2018) and Les Reed (former English FA Technical Director), are part of a lineage of football knowledge that includes some of the finest minds the game has produced; including Sir Bobby Robson, Howard Wilkinson, and Sir Alf Ramsey.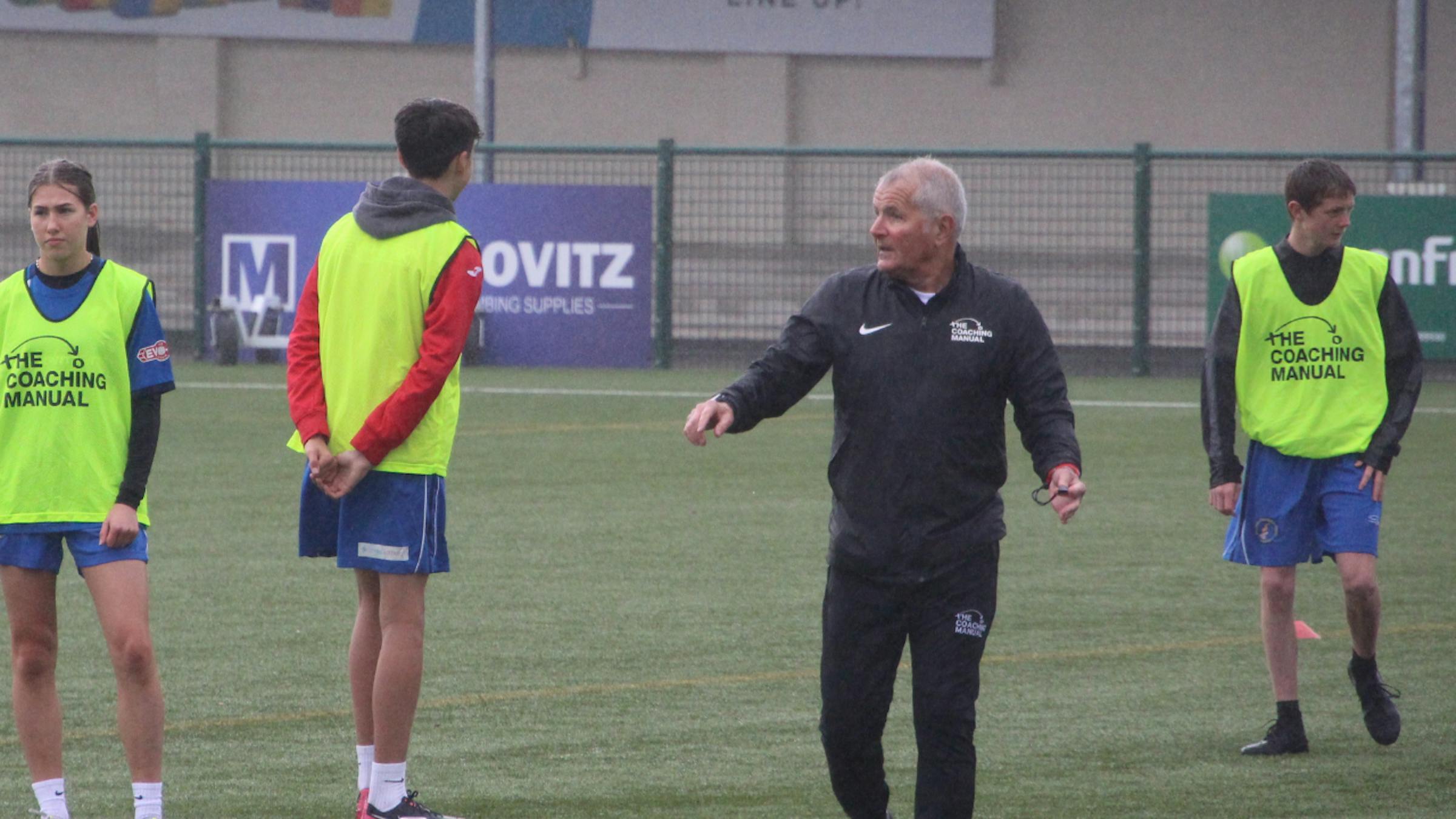 On Martin, Paul Bright added "Martin's worked at every level of the game, he's been there, seen it and done it. Martin delivering the sessions on The Coaching Manual is a fantastic advert for how to deliver the Principles of Play in a simple and effective way. If you can transfer terminology and information into its simplest form for your players to understand then you're an effective coach and I think Martin does that very very well."
"The MO of The Coaching Manual has always been 'Get the knowledge, pass it on'. We have the knowledge on the platform. We don't want to tell anybody what to do, but we are providing best practice. If you don't have time, if you're a brand new coach, use our sessions, follow our sessions, because you get to see experienced academy coaches, Premier League coaches, professional coaches delivering these topics. Coaches are always taking ideas off each other, and implementing it into their own. That's the name of the game. Take whatever you like from a Terry Moore, a Martin Hunter, a David Moyes... take whatever you can from them."
The Content
Below is a list of our Principles of Play content - so far. This list represents the best sessions and guides available anywhere designed to help you understand the fundamental building blocks of our sport, for coaches of all levels:
Defending Principles
Compactness, Cover, and Balance
Recovery and Delay
Pressing and Support
Attacking Principles
Creating Space
Passing and Support
Movement and Mobility
With our latest series of broadcast-quality video sessions and guides, The Coaching Manual is setting out to equip coaches with the knowledge that will not only help them understand the game better, but understand the reasons and benefits behind every training session, practice progression, and coaching point they'll ever deliver.
Get ALL of the Principles of Play content - right now!
The Principles of Play sessions and guides are exclusive to Premium Subscribers. Sign up now from just $7/£5 a month!