To say that Northern New Hampshire Soccer Cub has had a positive impact on its community in a short space of time would be an understatement. The club didn't exist two years ago, but today it has cemented a coaching philosophy and playing style that have become the envy of much bigger clubs across the state.
We spoke with Club Director Jamie Killeen and a couple of his coaches to learn more about the club's rapid growth and improvement, its place in the region's soccer pathway, and how it has established itself as the go-to program for local children in such a short space of time.
Phoenix from the ashes
In June 2021, the New Hampshire youth soccer landscape changed significantly when it was decided that the club formerly known as Seacoast United North would cease to operate. From the ashes of Seacoast United North (but independent from the Seacoast United Soccer Club pyramid), rose Northern New Hampshire Soccer Club.
Based in the town of Wolfeboro, on the picturesque shores of Lake Winnipesaukee, the new soccer club gave itself a mission which many will have seen as an uphill task - provide proper soccer knowledge to the small but enthusiastic pool of local players that seek it out.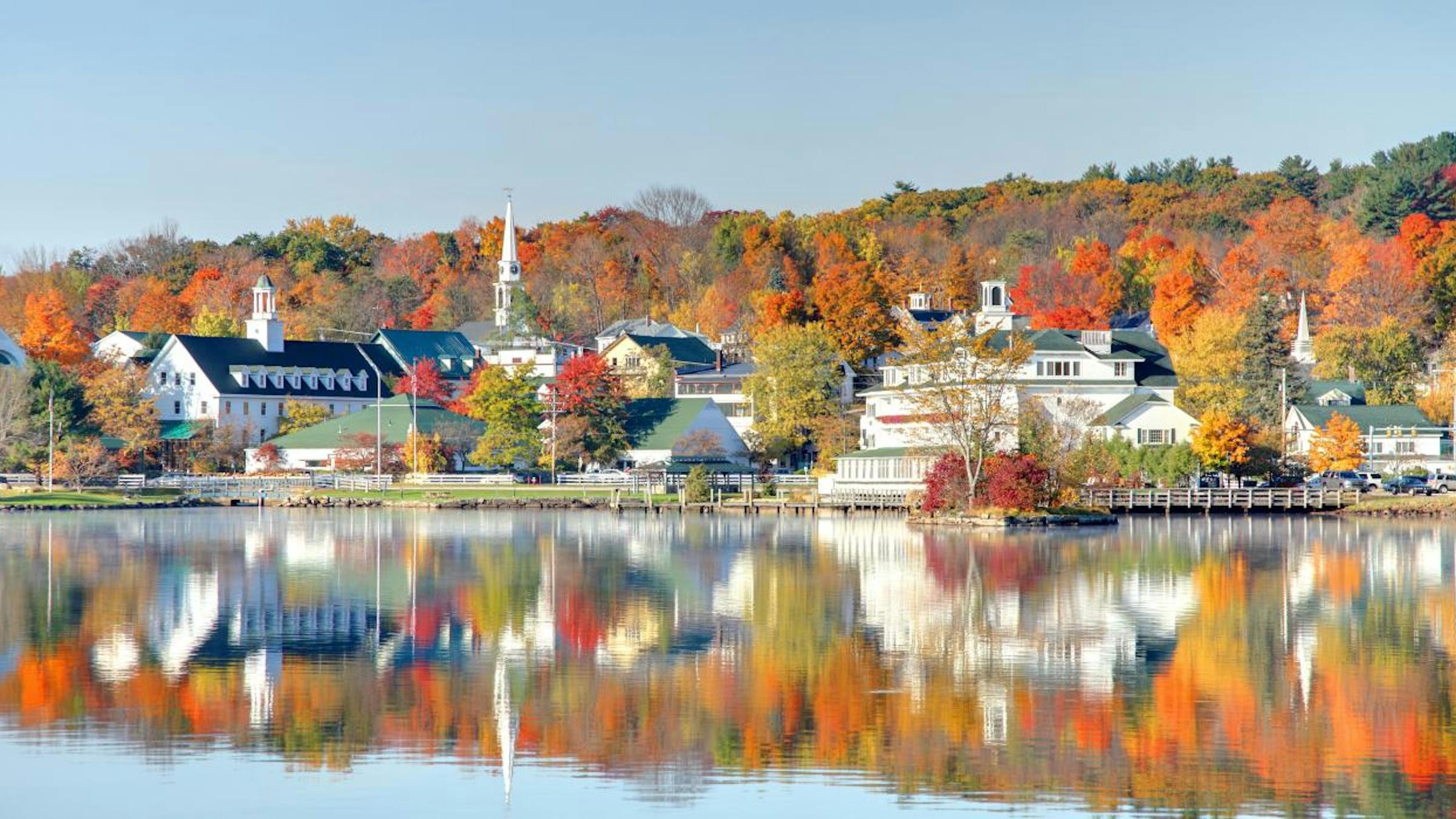 Jamie Killeen told The Coaching Manual: "We're very sparsely populated here in New Hampshire. The soccer culture is not like it is in England - you have to seek out the culture. And as I sought that culture I could see there was a lot of enthusiasm, but there was no acumen and no knowledge. Whilst I certainly don't mean this to offend any of the FANTASTIC people I have worked with, very often it is (was) like the 'blind leading the blind'."
The Coaching Manual helped us build a training program
Coach education, therefore, became the most important consideration for ensuring Northern New Hampshire SC was able to create a pathway for both coaches and players, and for that the club turned to The Coaching Manual. Jamie said: "What The Coaching Manual has helped us to do is build a training program. I've been in soccer here in the States for 35 years. I've been to many different clubs, rec programs, college programs, high level club programs, high school programs, and not one has ever put me through a training program.
"That makes no sense whatsoever. If you want to be the best at something - if you want to be the best soccer player, if you want to be the best accountant, or the best lawyer - you're going to need someone to teach you how to do that, and that's what The Coaching Manual is for us."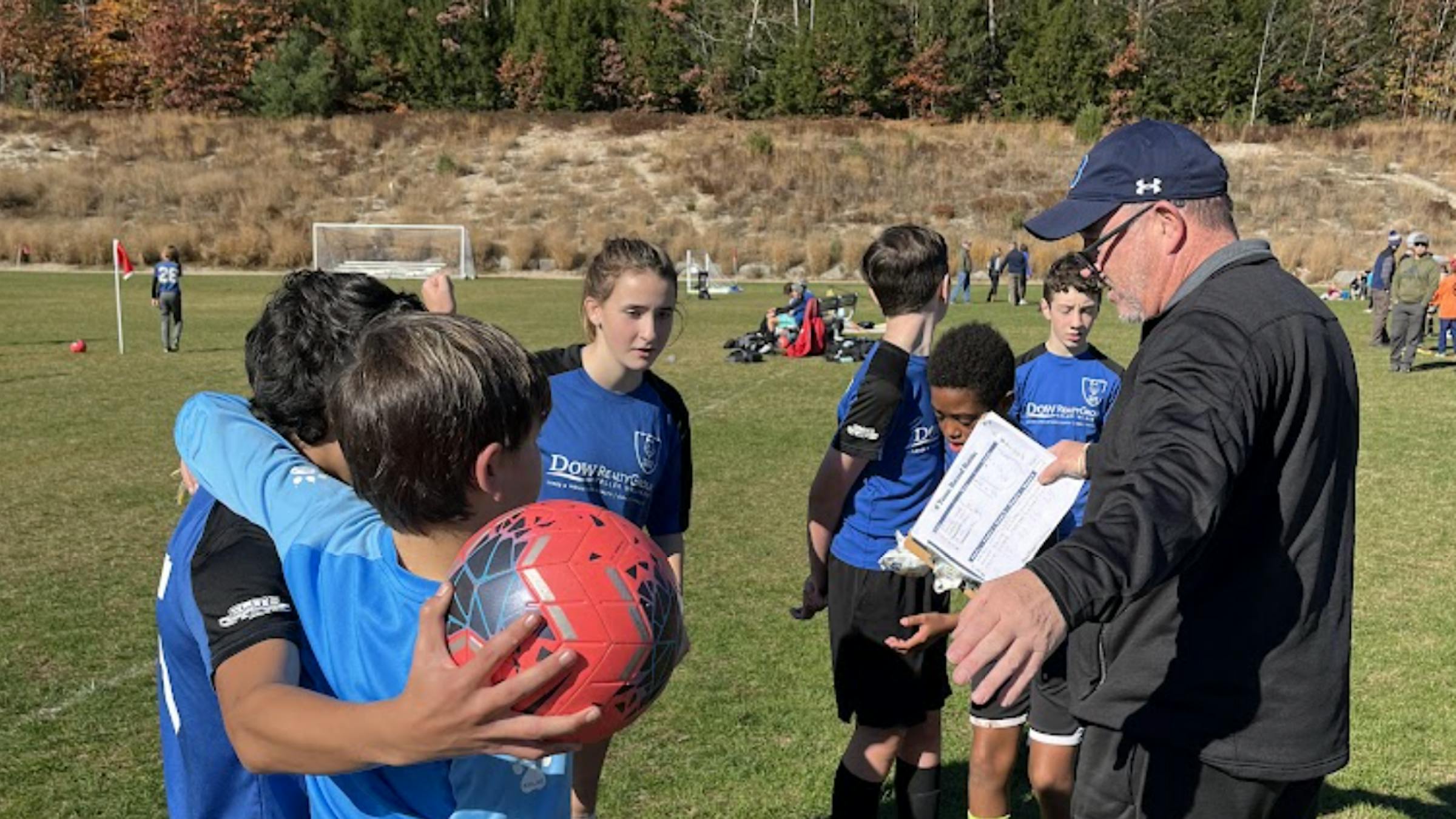 The journey NNHSC has been on, and the positive place the club finds itself in, is down to the rugged determination and unbridled passion of the people running the club. But these passionate individuals are vocal about the place The Coaching Manual has had in the club's brief history. It's even right there on their website: "NNHSC will defer to our partners at The Coaching Manual in regards to any/all curriculum advice, and ongoing coaching education".
Providing opportunities to players in the community
In just 18 months, Northern New Hampshire SC has established itself as a key cog in the New Hampshire soccer player development scene. Players come through the age groups at the club before being recommended to bigger clubs to the south such as Seacoast United, including their Development Academy and MLS Next program. NNHSC has also developed a working relationship with the local Kingswood school system, feeding players into the private preparatory school Brewster Academy, as well as the local public high school soccer programs.
Jamie added: "We are very much a grassroots club, and we understand where we are in the hierarchy. We're a community club, and we support all soccer in this community. I will pass my players onto a bigger club, then a bigger club would look after our players from 14-15 and give them a higher level of play. If we pass our players onto an MLS Next club, or if we pass them on to a Prep School, Brewster Academy for example, I'm comfortable that Matt Butcher can take care of them. If I pass my players onto Seacoast United at 15, I'm comfortable that Ian Scott can take care of them."
Jamie admits: "We struggle with the demographics here. We don't have 1000 kids to pick from in the local area - kids have to drive to get to us, we have kids that drive a couple of hours to get to us. But we've gone from 50 players to more than 200 in a very short time. The Coaching Manual allows us to find the right program for the right player at the right time."
"100% of the right information"
As Northern New Hampshire SC grows, taking on more players and more coaches to look after those players, the club's senior management - and in particular Jamie - needs to have confidence in the system they have set up to manage such rapid growth.
Jamie said: "The biggest benefit from The Coaching Manual is that I trust that these guys (coaches) are getting the right information. I can manage the business way better, and feel like these guys have someone other than me to depend on. I can get ten coaches come in and learn the grassroots (program) within a week.
"We've had a tremendous amount of success based on the fact that now I'm able to have something where I can actually train these coaches without physically having to be out there with them - that's the benefit that I've got out of the platform."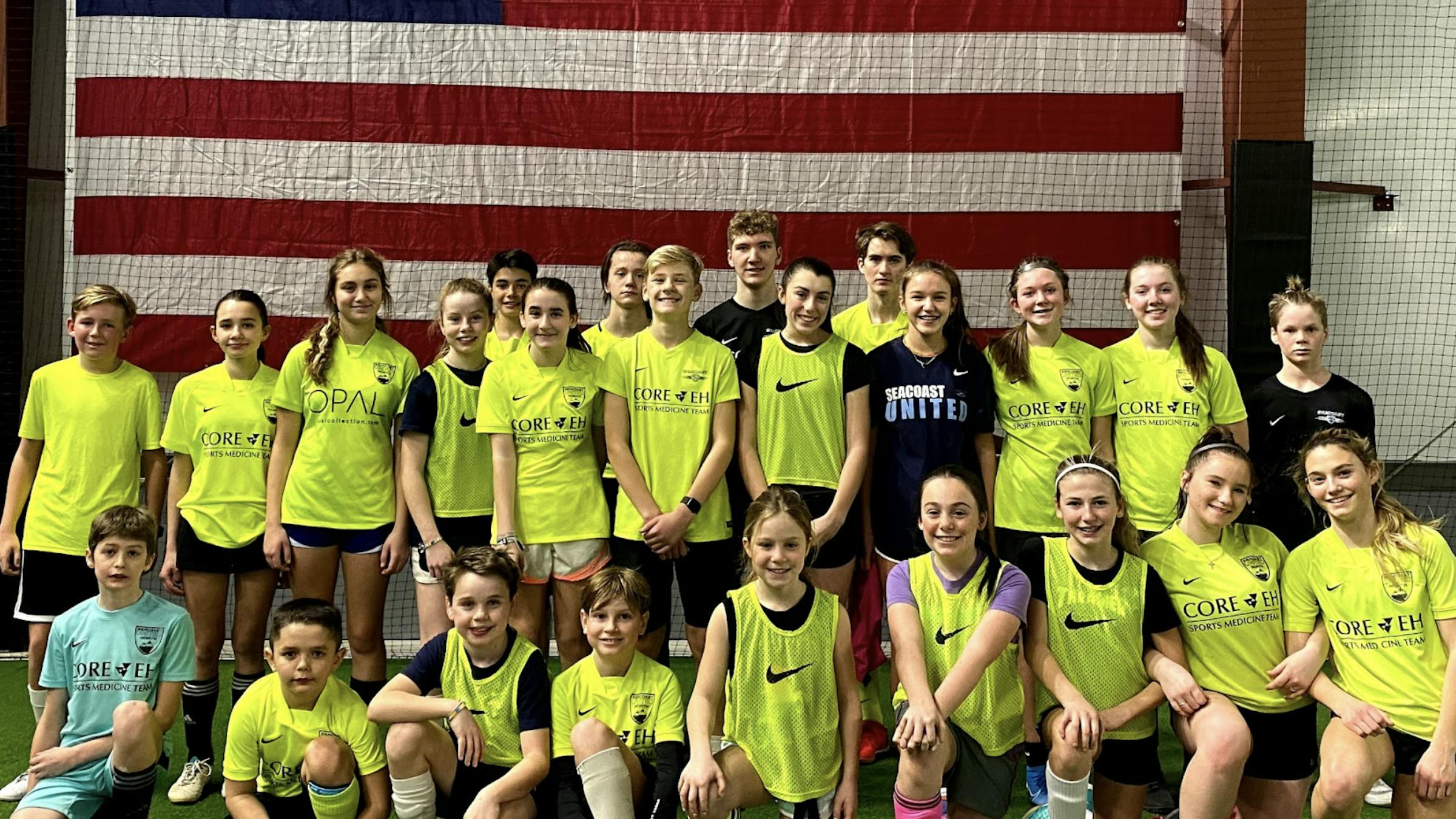 "What The Coaching Manual does is deliver 100% of the right information. How do we know - look at who's delivering the information. It's so easy to figure this out. Why is David Moyes somebody you should listen to? Because he was at Old Trafford yesterday! That's it - he's there, you're not - listen to him!"
"100% of the information gets shared. Moyesy is sharing it, he shares it with his first team squad. Once you share information, the dissemination takes place. Scientists say we retain about 7-10% of the information that gets passed to us. So think about that. If Moysey teaches somebody who teaches somebody who teaches somebody else, who teaches somebody else, what is the acumen of that person who's teaching you? In New Hampshire, the guys were working with about 3% of the correct information. The hardest thing is to go in and tell them that, they don't like it. They're sick and tired of me trying to tell them how to play football, so why not listen to somebody else who's got 100% of the information? And instead of thinking of me as an imposter, I'm just introducing you to the person who has 100% of the information you need on how to coach players."
"When we roll into a game or tournament, people stop and watch"
So how have these administrative and structural improvements to coach education translated onto the field?
In Northern New Hampshire's hitherto short lifespan, the coaches have managed to instil into their players a sense of purpose and philosophy. They know what is expected of them and what 'brand' of soccer the club is geared towards.
Tim Fahey, a middle school teacher who coaches u12 boys and girls, is proud of the way his teams have bought into the club's philosophy. He said: "What's good about The Coaching Manual is that we're all on the same page. We play the same system, we play out from the back the same way. It's our club philosophy. If you ask any kid in our club, whether it's an older kid or one of our Kindergarten Kickers 'what kind of club are we?' they're going to immediately answer 'passing and possession'.
"You ask the younger players 'why do we pass and possess the ball?' and they'll answer 'so the other team doesn't have it'. It's the same philosophy straight up through the ages.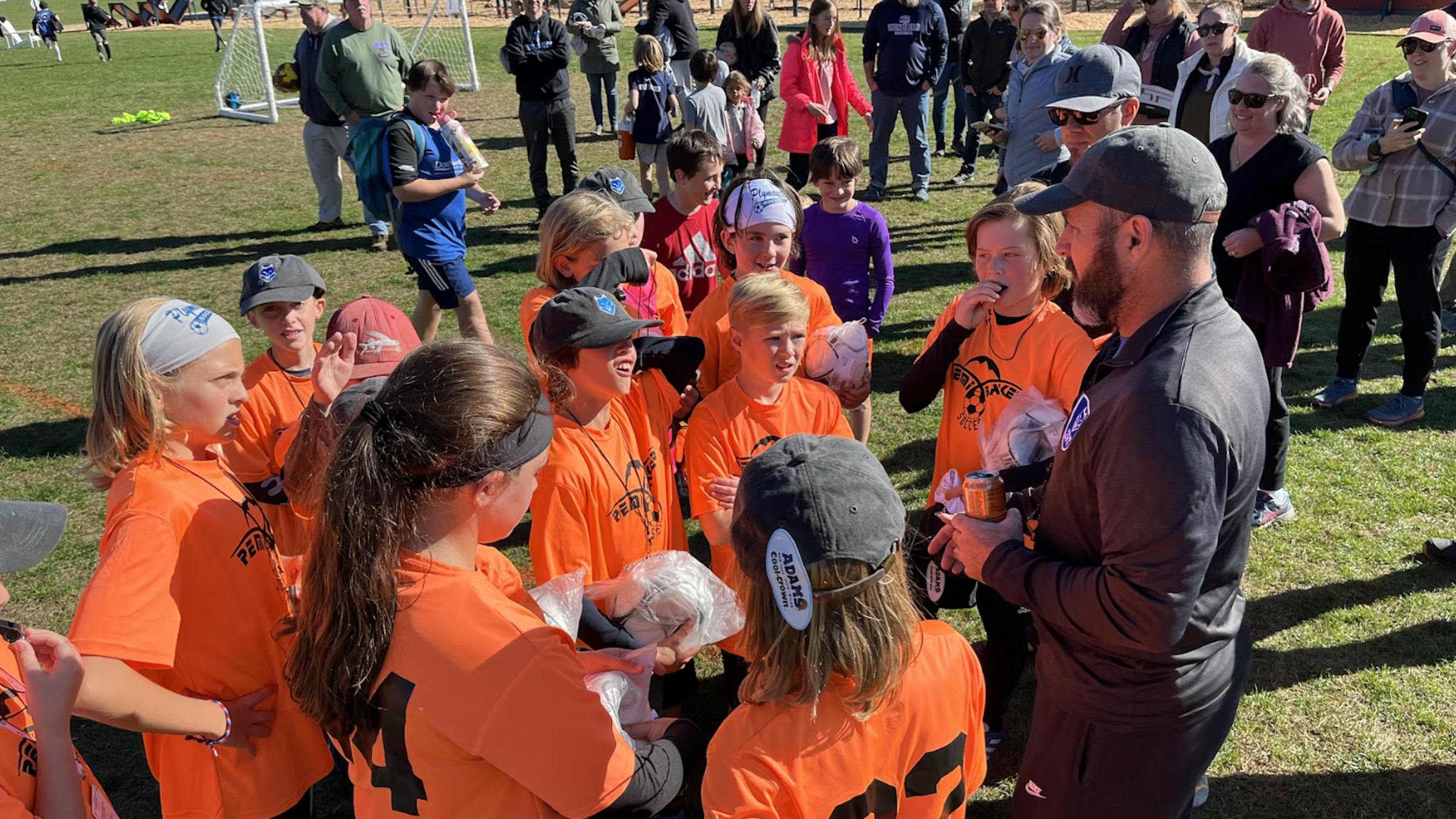 "We just took the kids to a tournament a couple of weeks ago, and we put our team in a 14U Boys' bracket - 14 and under. Our team was not only a co-ed team, but we had three 13-year-olds and everyone else was younger - and we held our own. We had coaches from other teams coming up to us after games wanting to know what we're doing, and how they can join our program.
"We had moms from other teams coming up to us and saying 'We want our daughters to play with your girls', because are girls are good. And another coach, who currently volunteers to coach youth sports but had coached in the National Hockey League and professional hockey for years, and he said he had more fun watching us play that game than he had during any game in the whole tournament because of how we actually played the game. He said he can't get his kids to do anything that our kids did.
"So when we roll into a game, or into a tournament, and they see the ball getting passed around, people stop and watch."
"What I love about The Coaching Manual is that when I show up to practice and I've got like 15 or 20 kids that are always there I know I can use this Coaching Manual drill that I've already taught them, but I can use the progression in that drill that's way up here. But the next practice session I might have 15 to 20 kids and only half of them are kids that are here all the time, then I know I can use that same drill, but step the progression down for the kids that aren't ready for it. So The Coaching Manual is big for that, for me, because it allows me to set up the sessions with different variables of difficulty, depending on who I have show up that day."
Developing coaches as well as players
The Coaching Manual not only helps NNHSC's coaches sing from the same hymn sheet, it also serves as an introduction for new and volunteer coaches with little to no experience. Roberto 'Robbie' do Carmo is still early in his coaching journey, but being introduced to The Coaching Manual as he cuts his teeth with the younger age groups has helped accelerate his development and brought a level of confidence that would normally take many years. Robbie also works with the University of New Hampshire Men's Soccer program and designs training sessions based on what he finds on The Coaching Manual.
Robbie features in this promotional video on The Coaching Manual's YouTube channel, in which he demonstrates the ease with which he is able to translate what he learned from the platform onto the training field:
Robbie said: "Being able to have a curriculum that is online, and at any point in time I am able to look at coaches who have been coaching much longer than me, and look at the types of sessions that they're putting together - that helps tremendously. The Coaching Manual also gives me the ability to look at a whole session and how that looks: your warm up, and how that leads into your first drill, and your second drill, and your third drill and then into the game that you're playing. It's helped me to ensure that all training sessions have a them and a flow to them. With the progressions, I can ensure that everyone is consistently challenged while working on the same fundamentals - and I think that's huge."
Like the players at NNHSC, Robbie is on a development pathway of his own, with Jamie supporting his career progress as a coach.
Jamie said: "Anyone who comes into our club, whether it's a player, parent, coach, you're on a pathway. The first thing I do is have a conversation and ask people what they're looking for from the game, what draws them to NNHSC? And they're all awesome people - loyalty, work ethic, all the things you would expect. With Robbie, he's on a coaching pathway so we're looking to support his journey by helping him find opportunities at bigger clubs, at MLS Next programs."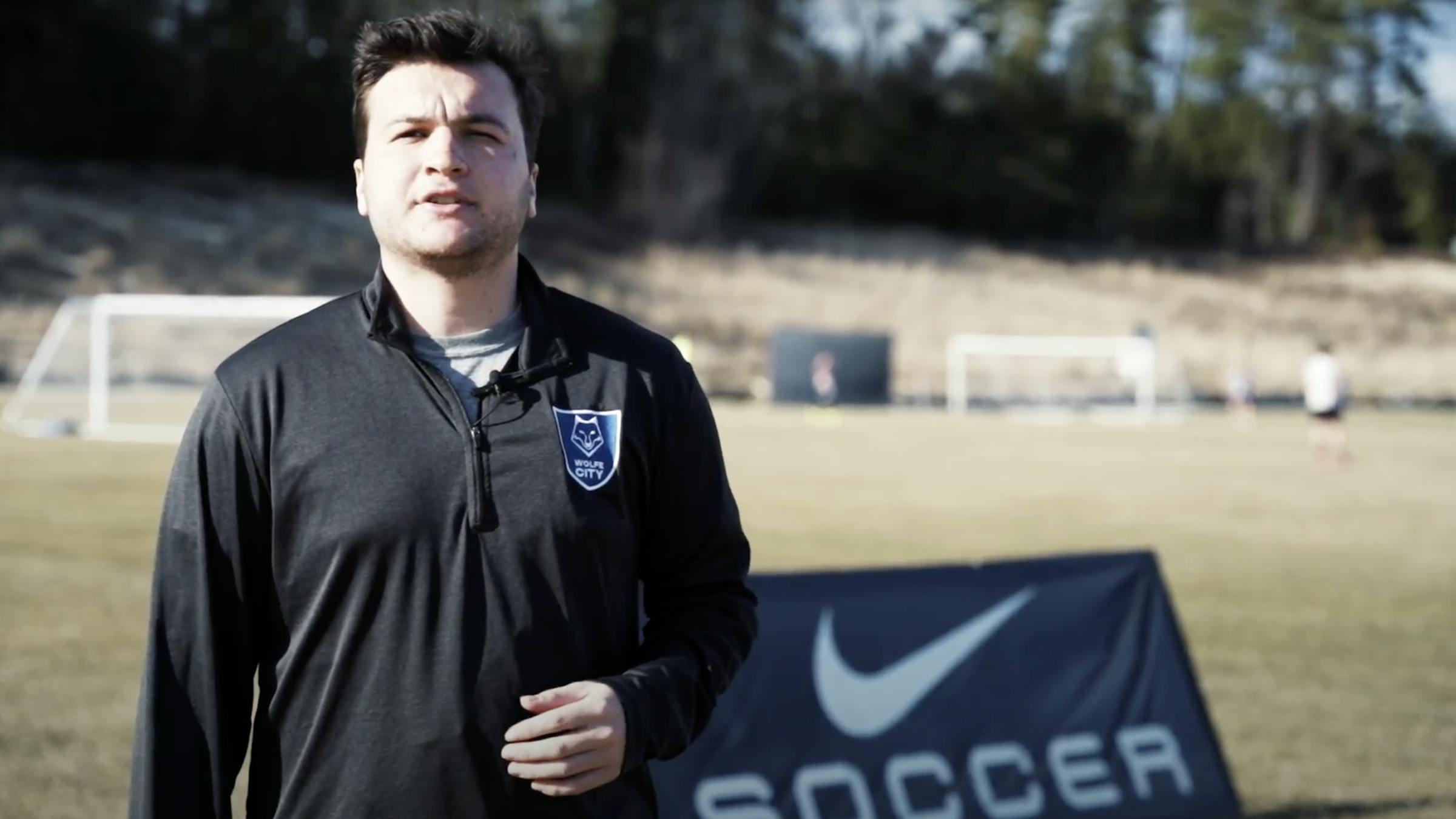 Robbie added: "Having the ability to watch how the training sessions are supposed to look allows me to look at how I'm explaining the drills to the kids, and reflect on how the drill works, and how the coach on The Coaching Manual is saying the drill works - how close to that am I getting? I can also reflect on the session afterwards, what worked, what didn't, how I can do the same thing again"
It's no secret that the soccer world is full of individuals who are all too keen to exaggerate their qualifications, experience, or background as a coach in the game in order to gain a player's (or parent's) trust. Through Northern New Hampshire SC's coaches pathway training program, Jamie is looking for passionate individuals who are enthusiastic about their development in soccer for all the right reasons - who he can then mould into capable and competent coaches who thrive for years to come.
Jamie concluded: "I was in business for many many years, we used to teach sales people. The hardest thing to do when you're teaching somebody, is finding the teacher. The teacher to teach. What happens in the US is that there are many imposters. There are so many coaches out here that will tell you they're state champions. I started to find out because I started playing with them and they can't kick a ball straight. They've never played the game.
"The Coaching Manual gives me resources that I can trust to provide my coaches with the right information they need to help our players and grow as coaches. And it allows them to build their own repertoire. They have the resources at their fingertips and eventually it will end up up here (in their heads)."
For more information about Northern New Hampshire Soccer Club and their place in the community, visit their website here.
To enquire about the ways in which The Coaching Manual can help your club develop, email sales@thecoachingmanual.com.