Thanks to our partnership with the League Managers Association, we are able to bring you a whole host of Masterclass sessions featuring some of the biggest names in coaching.
This week we announced the latest Masterclass, delivered by Aitor Karanka, and wanted to take the chance to look back over at some of the fantastic LMA sessions that are hosted on The Coaching Manual.
We are also delighted to bring to you our latest LMA Masterclass, featuring former Middlesborough and Birmingham City manager Aitor Karanka, whose playing career saw him spend five years at Real Madrid and appear for the Spanish national side.
In our latest session, Aitor Karanka coaches players on how to focus on both attack and defensive principles in one practice as well as discussing the importance of attacking overloads.
You can watch the full session here. This session, and all other LMA Masterclasses are available exclusively for our Premium Members.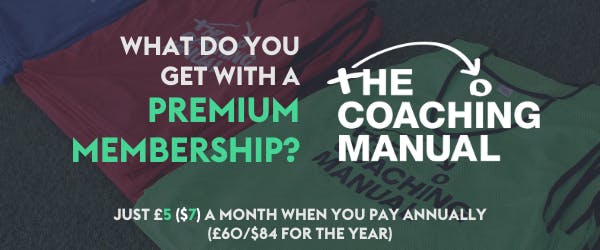 Did you know that a premium subscription to The Coaching Manual costs the equivalent of just £5 ($7) a month when you pay annually?
What do you get with a Premium Membership?
Access to our exclusive LMA Masterclass sessions featuring some of the top coaches in the game
Session design tools so you can tailor our expert practices and implement your own ideas to suit your team
Season planning tools that allow you to set out your strategy using the best training content available anywhere
More exclusive content that's not available anywhere else including training sessions, webinars and interactive discussions.
Access to our exclusive Coaching Focus series - in which members of our coaching community come together to discuss and analyse some of the best training sessions on our platform.
And much more...
The educational value we provide for our Premium members is unrivalled, because we work with the most respected coaches in the world and pass their knowledge on to our community.

The Coaching Manual is the leading independent provider of coach education globally, so make sure you are getting the most out of your membership today!