Profile
Born
Manchester, England
Currently situated
Manchester, England
Joined TCM
July 2017
Current role
Head of Player Development and Education
Education
Steven spent 4 years at Missouri Valley College, USA gaining a BSc (Hons) in Sports Management.
Coaching Qualifications
After earning his FA Level 1 & 2 coaching awards and the FA Youth Award, Steven added the UEFA B coaching award to his resume. He is currently a candidate for one of the highest certificates a coach can earn, the UEFA A Coaching Award.
Coaching Experience
Steven's first proper role as a coach came at Altrincham FC when he was the Head Coach of the U18s team. After 2 successful years at the Lancashire based team, he landed a dream role at Manchester United FC as an Academy coach where he still currently works.
Other Experience
As well as coaching at the highest level Steven has played the game at a very high standard. He started his playing career with Bury FC academy, before playing for the Missouri Valley College and St Louis Lions soccer teams during his time in the US. More recently, Steven has spent just over 6 years playing semi-professional football with teams in England such as Ashton Athletic, 1874 Northwich and Altrincham FC.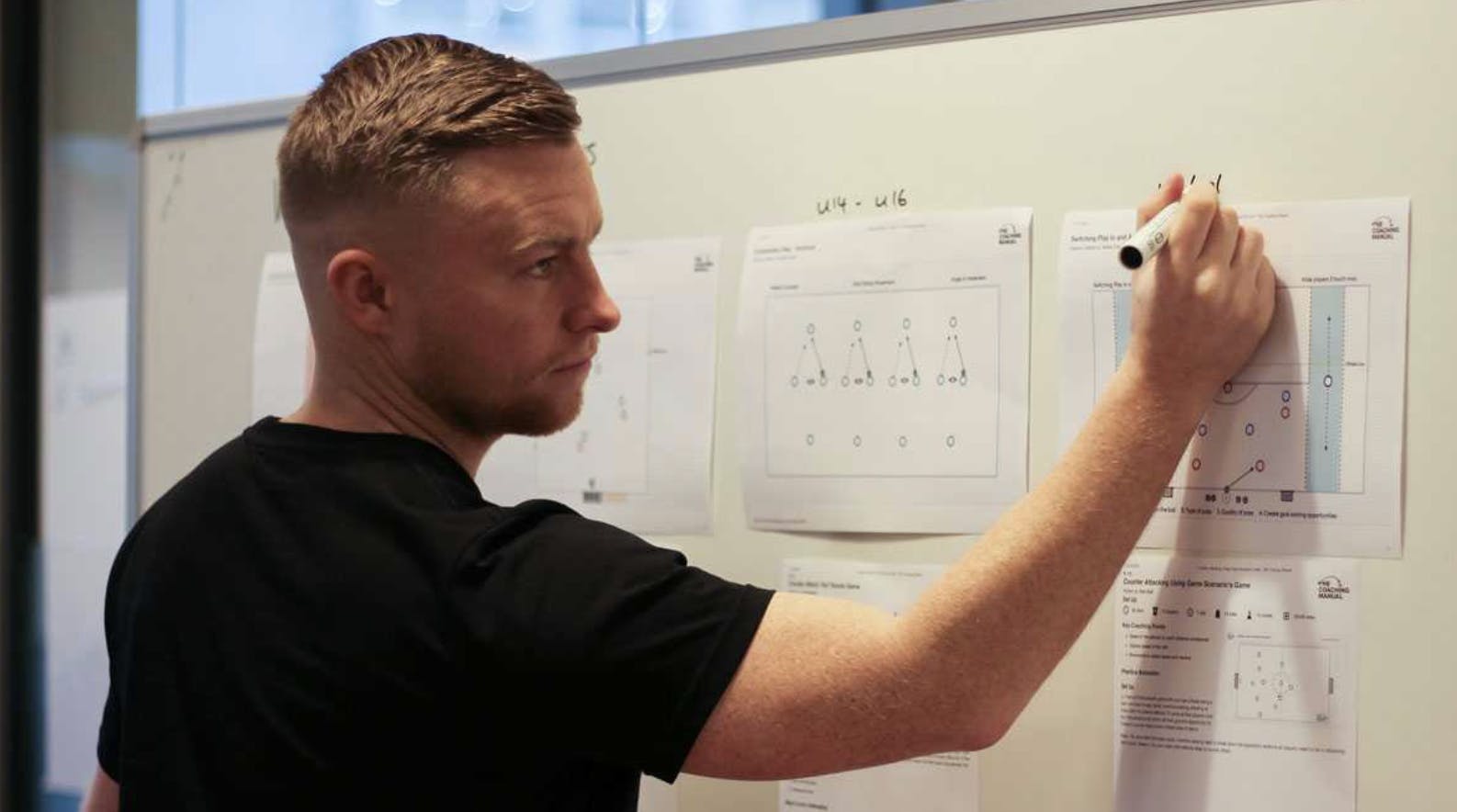 A word from Steven...
What/who inspired you to get into coaching?
I am from a footballing family and football is all I have ever known. I was very lucky growing up and my dad used to take me to watch matches from the age of 3 all over the country and Europe and I guess it is in my blood. 
Whilst playing in the US for a coach called Vladimir Simic I started to be fascinated by coaching from a tactical and man management point of view. It excited me and the question was always there 'what does it take to win the game'. 
As I returned to the UK whilst playing Semi-Professional football I started to work with younger players and that's when I found my passion for development. Understanding what knowledge, help or advice I could give younger players, things I maybe didn't have when I was playing academy football. I am very fortunate to be working for a fantastic academy with some of the best coaches in the country not only on the pitch but off the pitch as well. 
From the moment I walked into the building I knew this was what I wanted to do, and watching some of these coaches work inspired me to become the best that I could be. I am enjoying my journey and I am very excited about the future.
Why is The Coaching Manual important for Football?
The Coaching Manual helps coaches deliver quality practices which will ultimately improve our players. All the practices and sessions are delivered in a simple way so the coaches can watch, digest and put their own personality into each session. The age-specific content will allow coaches to focus on the key details which are relevant for their age group. 
The best thing about the coaching manual is that the platform is not there to tell you what to do. The platform is there to allow coaches all over the world to gain an insight to some of the best developers in the game and to 'get the knowledge and pass it on.
Interested in getting involved with The Coaching Manual?

Book a call with Steven today!

stevec@thecoachingmanual.com