Profile
Born
Oldham, England.
Currently Situated
Madrid, Spain.
Joined TCM
January 2018.
Current Role
Head of Content Development.
Education
Lee is a qualified TEFL (Teaching English Language) Teacher and has applied this qualification whilst working with the students of all ages within Spain for just over 10 years. 
Coaching Qualifications
Lee's Coaching qualifications include the FA Level 1 and 2 Coaching Awards as well as the UEFA B Coaching Award and he is currently studying towards his UEFA A and UEFA Elite Youth A Coaching Awards with the Scottish FA. 
Coaching Experience.
En route to earning these qualifications, Lee has experienced many different roles in coaching across two countries. One of his first coaching experiences came at FC United of Manchester in England, delivering Coach Education to school leavers as well as supporting the Academy set-up from time to time. 
However, it was when he moved out to Spain when his coaching journey really started. Gaining valuable experience coaching in the International Soccer Schools with both Manchester United FC and Manchester City FC, Lee went on to be the Head Coach at FC Británico de Madrid where he first experienced coaching adults.
Lee also worked as Head of Football and Education at the Albion Football Academy (AFA)  for four years where he oversaw their coaching and education development program which helped to not only educate players but also coaches. During his time at AFA Lee also worked in partnership with Real Madrid as a Lead Coach to provide English coaching to their residential academy players aged between 8-16, some of which are now playing in La Liga and the Champions League. 
More recently Lee has worked as an Assistant coach to the U19s team at Alcobendas CF who play in the 2nd highest division in the Spanish Youth System. All these experiences and time working alongside some excellent coaches has helped Lee to develop a great understanding of how the game is played in Spain.
Other Experience
Along with coaching in various different capacities at some of the biggest clubs in the world, Lee has spent time working at IE University coaching their men's football team. Lee held the role of Head Coach for the first two years of the club's existence.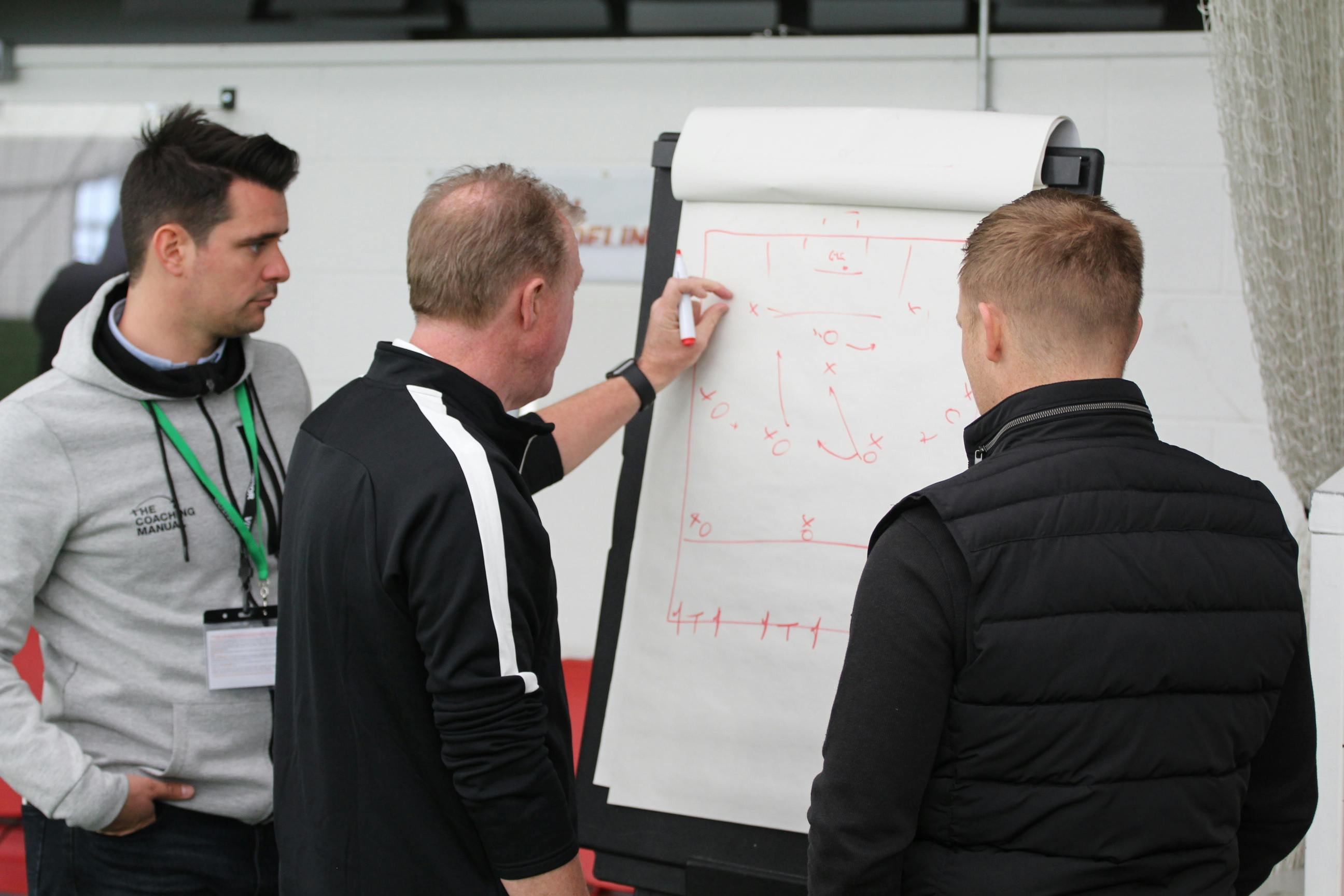 A word from Lee...
What/who inspired you to get into coaching?
Coaching, and sport specifically, is something that has also run in the family. I used to shadow Paul Bright (our Technical Director) when he worked for the FA Skills Program and FC United of Manchester. However, I would say my coaching kick-started when I moved to Spain and eventually stopped playing due to injury. 
Coaching became the next best thing to not being able to play. I was lucky enough to cut my teeth with my old team, FC Británico de Madrid, and it was certainly a baptism of fire working with adult players who wanted to win every match whilst I tried to educate myself on how to deal with people, as well as designing and delivering sessions that were informative and enjoyable.
Paul has always been very supportive and I have been lucky to take ideas away from him. However, I have worked at Manchester United and Manchester City in the Soccer Schools and met some of the best coaches I have seen to this day at those places. 
I've lived in Spain for 10 years, and I would say 90% of my coaching career has been in Spain at various levels from Grassroots players to elite players at Real Madrid through Albion Football Academy. Consequently, I have undoubtedly been influenced by the country and their style and opinions on the game, something that many have not been able to experience. 
Working with PRO licence coaches like Brais Acebal at Alcobendas in Liga Nacional has been a real eye-opener to the level of detail and demands Spanish teams work to, something that I loved and took loads from. 
The journey has had many ups and downs but I have loved every minute of it so far and can't wait to see what is around the corner in the game. 
Why is The Coaching Manual important for Football?
The Coaching Manual is a fantastic tool for any coach, team or club at any level or age. Something I particularly like is the video content from the LMA and Southampton. I live and die by the folders function, as I am very regimented and organised in how I organise my coaching life, so that has been a huge help for me.
The Coaching Manual is unique in the fact it doesn't tell coaches what to do and how to think but offers coaches best practice to take away and adapt to their players and environment.
Providing the foundation, the platform allows coaches to develop their own ideas with the 'My Content', creating their own identity as a coach, something that I think is very important for coaches to do; build upon the foundations of their education. 
Interested in getting involved with The Coaching Manual?

Book a call with Lee today!

leef@thecoachingmanual.com