UK Women's football is in a positive place right now, but the journey towards equality will not happen overnight, and it cannot happen without proper support.
Ensuring that girls and women have a better future in football, especially at grassroots level, is less about 'striking while the iron is hot', and more about building a meaningful legacy in which the female game is given the support it needs and deserves.
In the UK, the Government is planning a significant spending programme to invest in football across England and name new facilities in honour of the victorious women's Euro 2022 team.
This is a step in the right direction, but if we are to capitalise on the success of the England Women's Team, and reap the real returns on the Government's new pledge and the FA's heavy investment over the last decade or so, there are many considerations we must make to support this growth. For example, keeping passionate girls in the sport despite the various barriers to progress.
Girls dropping out
More than 1 million girls who thought of themselves as sporty at primary school lose interest in physical activity as teenagers, according to estimates based on a new study by Women in Sport.
The research also found that a fear of being judged and a lack of confidence were the main reasons given by teenage girls for losing interest in sport. The poll of more than 4,000 teenagers found that 43% of girls felt they were sporty at primary pupils but no longer saw themselves this way. This would equate to 1.3 million girls across the UK, the survey pointed out.
Women in Sport said it was "deeply concerned by the number of girls who disengage from sport and exercise post primary school".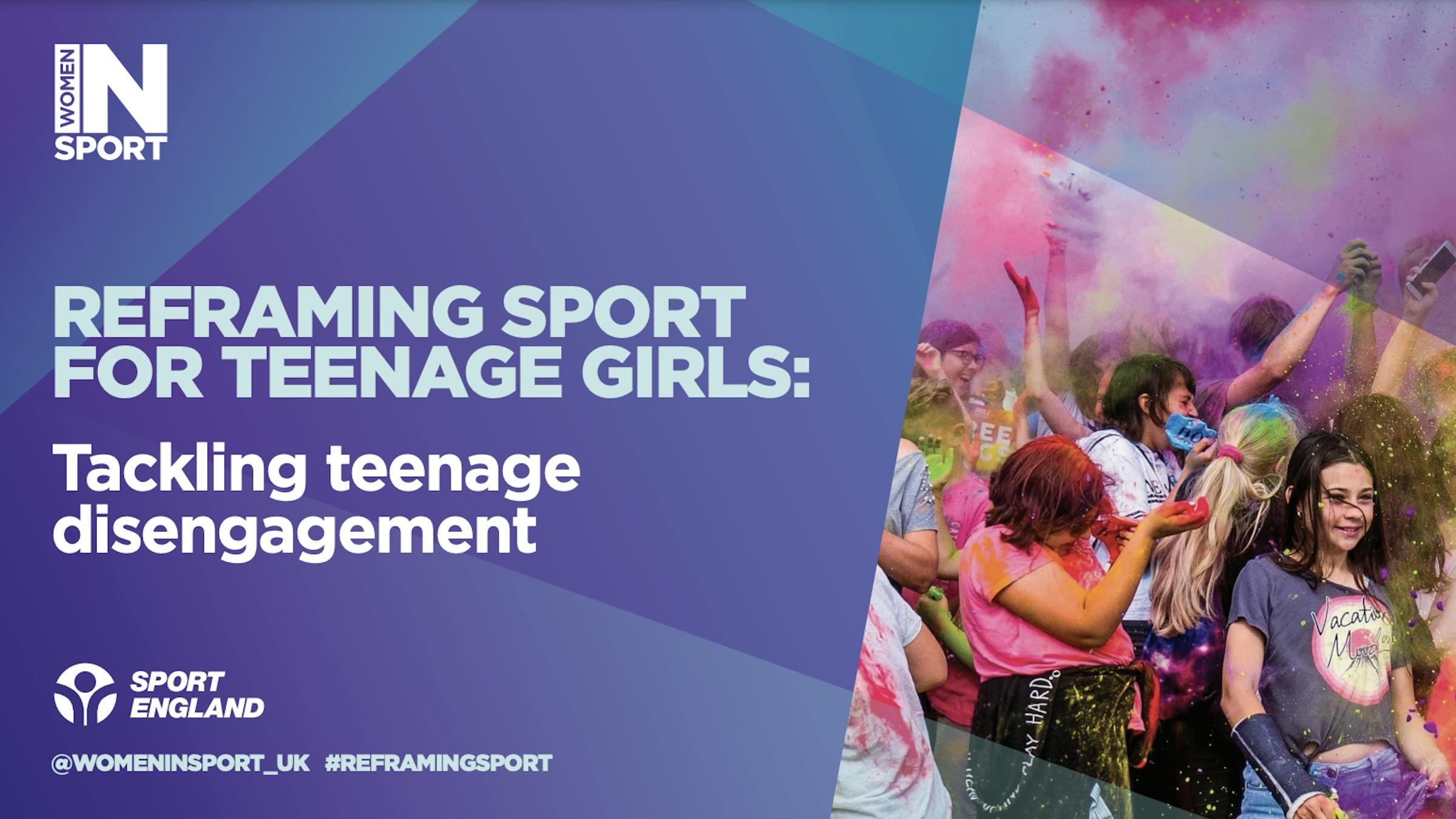 The report showed most girls understood the benefits of being active, and that they wanted to increase their levels of physical activity, but only 47% said they found it easy to motivate themselves.
Stephanie Hilborne, the chief executive of Women in Sport, said: "It's an absolute travesty that teenage girls are being pushed out of sport at such a scale." She added that losing sport at this formative stage of their lives equated to a "loss of joy as well as good lifelong health".
This happens for many girls when they're no longer able to participate in mixed-gender teams.
Paving their own way
With confidence and fear of being judged two major factors in girls dropping out of sport, we should make sure we are nurturing an environment in which female soccer players are not the outlier.
Mixed teams work well up to a point, but girls and boys currently go their separate ways in soccer around puberty - with that specific age varying slightly from country to county. That may seem unfair and exclusionary, but there are very good reasons for this, partly due to size and the growth of muscle and bone.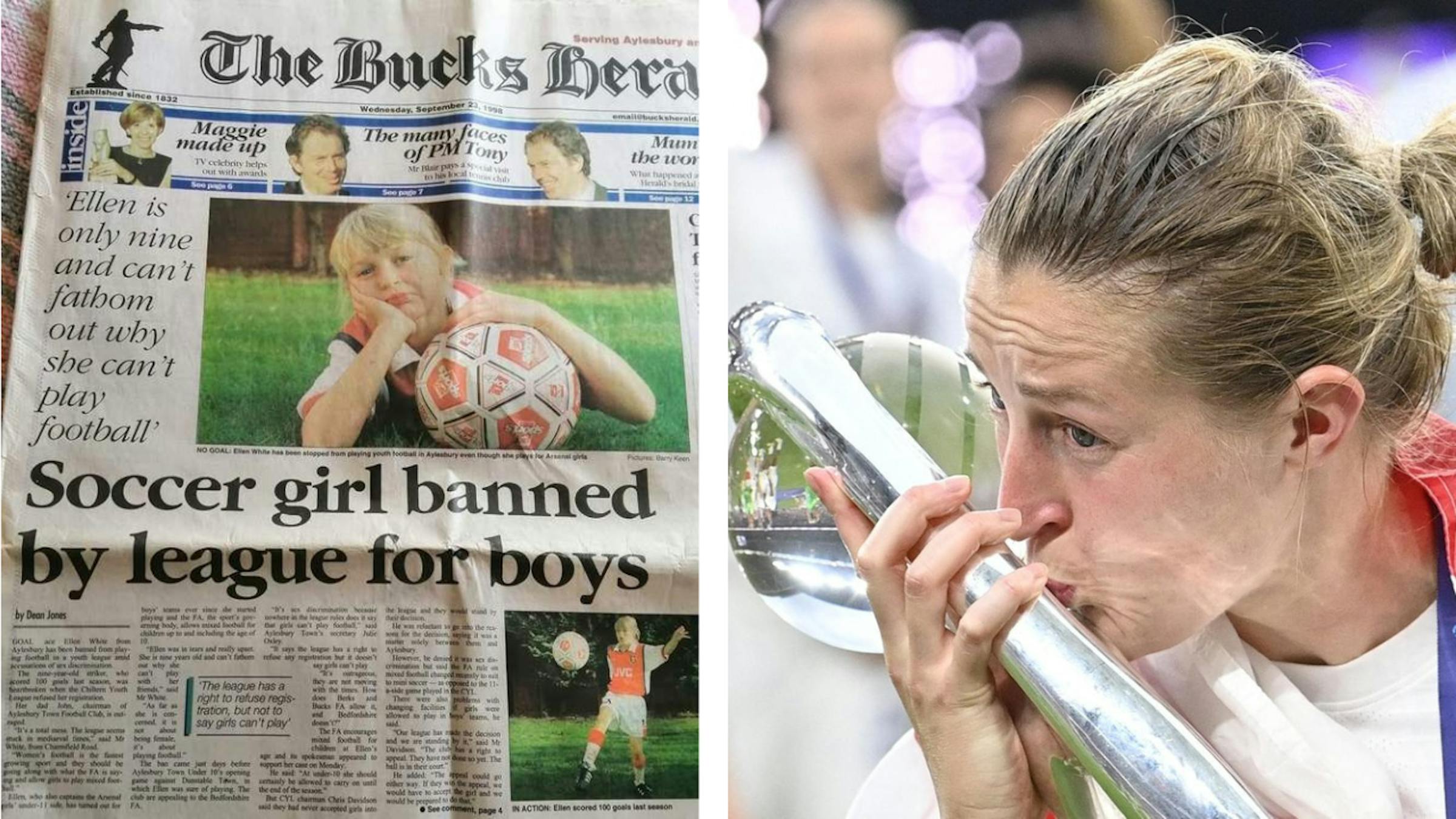 This week, a photograph of a 1998 edition of the Bucks Herald went viral. On the front page was a photograph of a forlorn-looking 9-year-old Ellen White - the girl who would go on to win 113 caps for England and play an instrumental part of their successful Euro 2022 campaign.
The corresponding article reports that Ellen was prevented from playing for the local team one year before the FA-regulated threshold, after which teams can no longer be mixed gendered. But even if she had been allowed to continue playing for the team for which she had scored 100 goals the previous season, she would have had to have joined an all-girls team the following year.
The issue here is not that the FA doesn't allow girls to compete with the boys past a certain age - those rules are there for a reason - it is that the alternative is bleak for players like 9-year-old Ellen. To go from top-scoring in a mostly-boys team to playing with girls of the same age (especially in 1998) is not going to be good for a players' development.
As long as we have in place the structure where we have boys only and girls only teams past a certain age, we must make sure we have a fit-for-purpose 'girls only' structure.
Of course, we know that the tenacious Ellen White and her fellow Lionesses paved a way through professional academies that had structures in place for girls (in Ellen's case Arsenal), but what about the talented girls who slip through the cracks?
Boys are surrounded by representation in soccer from the day they are born. Whether they're running around the playground pretending they're Harry Kane, or taking instructions from their mate's dad on a Wednesday night at training, they see the men they want to impress and emulate. Girls now have their Harry Kanes, but will they get their mate's mums?
More players inevitably will require new coaches. Hopefully we also will see more women inspired to take up coaching, in order to become the grassroots, on-the-ground role models that young girls need. But those coaches need support.
Equipping new coaches
It's scary enough for a man to start out as a grassroots coach, picking up that whistle for the first time, hoping to turn a cat-herding session into something that resembles soccer. How do you run a session? How do you talk to these kids? Where do I put the cones?
Add to that anxiety the unshakable feeling of being out of place by the very nature of who you are, and the fear is multiplied ten-fold.
So as much as we need to support the influx of girls we are expecting to take up the sport in the coming years, we need to make sure we are equipping the women (and men) who will be coaching them.
A good place to start is taking a look at The Coaching Manual's New Coaches Starter Pack, available to download here.
Technical ability
The most fundamental ingredient for an enjoyable and prosperous journey in football is basic technical ability.
In order to ensure the positive cultural shift towards ubiquitous girls' football, we must provide a framework of support that includes early-years technical coaching. No matter the child's gender, boys and girls are more likely to stay in the sport into adulthood if they are able to grasp the fundamental technical abilities from an early age. We cannot encourage ten-year-old girls to pick up a ball for the first time and expect them to love the game forever.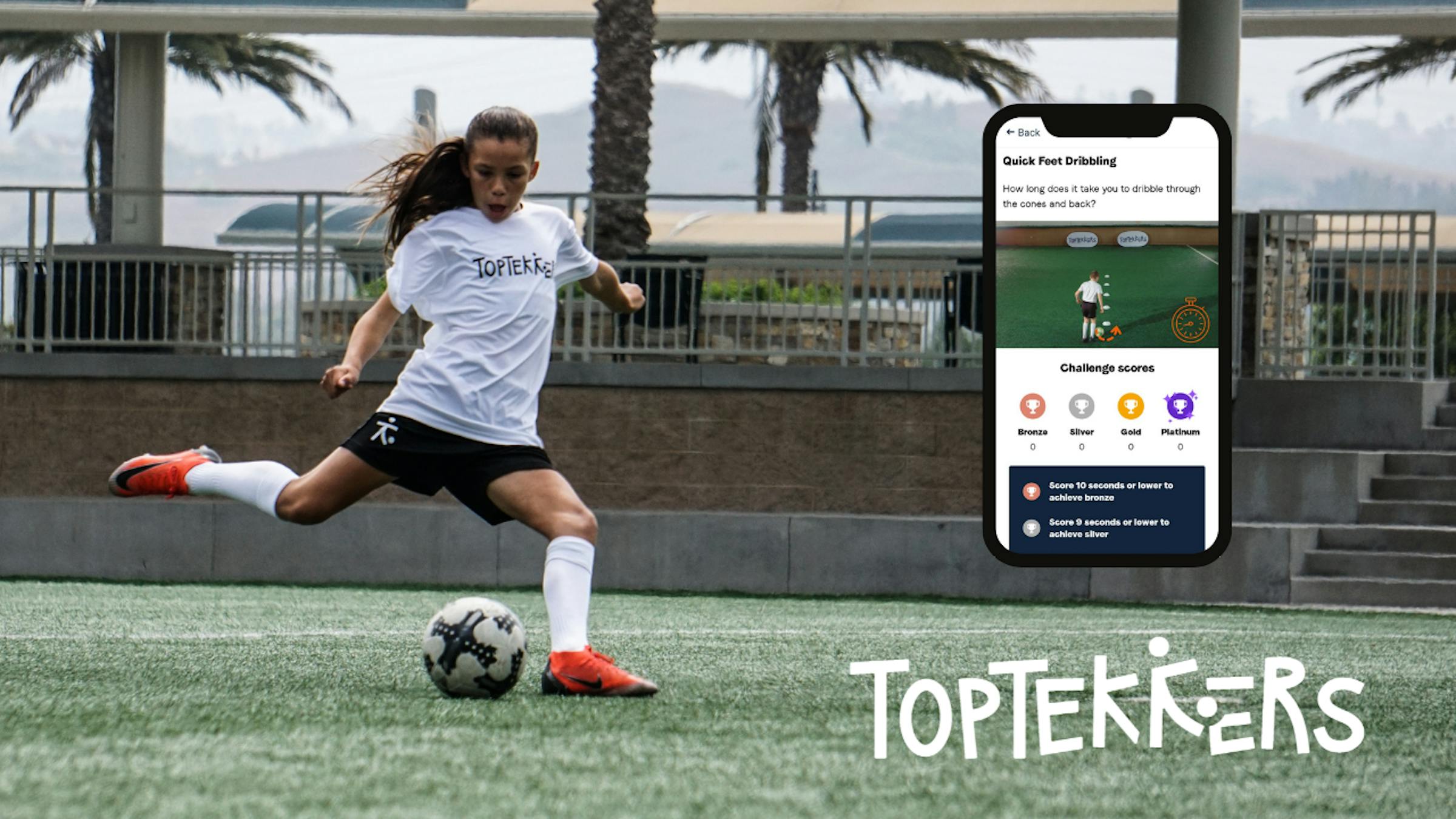 However, the amount of time we have with our players is not enough to provide them with the amount of technical training they require, while also utilising those technical skills in a productive training session. That's why many coaches encourage their players to use the TopTekkers app at home, and monitor their strengths and weaknesses remotely. Download here (mobile only)
Understanding the importance of technical ability is crucial for coaches of all levels and age groups, and particularly pertinent for new coaches and those who are coaching children new to the game - which will hopefully include many girls in the near future.
Lifetime support
How can you expect your players to grow if you aren't making every effort to grow as a coach? Every coach, no matter the level, should seek opportunities for growth where possible. Coaching should be as much an educational pursuit for the adults that coach as the children that play.
Subscribing to The Coaching Manual gives coaches the opportunity to learn from some of the best professionals in the business and join a lineage of knowledge that goes back to the days of Sir Alf Ramsey and beyond. The best coaches you see today learned from coaches that went before them.
You might not be able to turn up at professional academies and observe coaches the way you used to, but with the broadcast-quality session videos, animations, diagrams, and guides available on The Coaching Manual, you can go one better. Sign up today for just $7/£5 a month when you pay annually.