The Coaching Manual is proud to be working with MSB Woolton, the largest grassroots soccer set-up in the UK.
Based at the Simspons Football Ground in Liverpool, MSB Woolton has around 2,500 players on its books, across more than 130 teams - and also has the biggest girls' football section in the country.
"If any kid turns up at the door there's a team for them", said coach and committee member Luke McAvoy, who has been using The Coaching Manual for the last few months.
He added: "Since we set up with The Coaching Manual, personally, I think it's a really good site. The content gives you inspiration but I've especially found the season planner useful. We're all volunteers, and the season planner really helps us keep on top of things."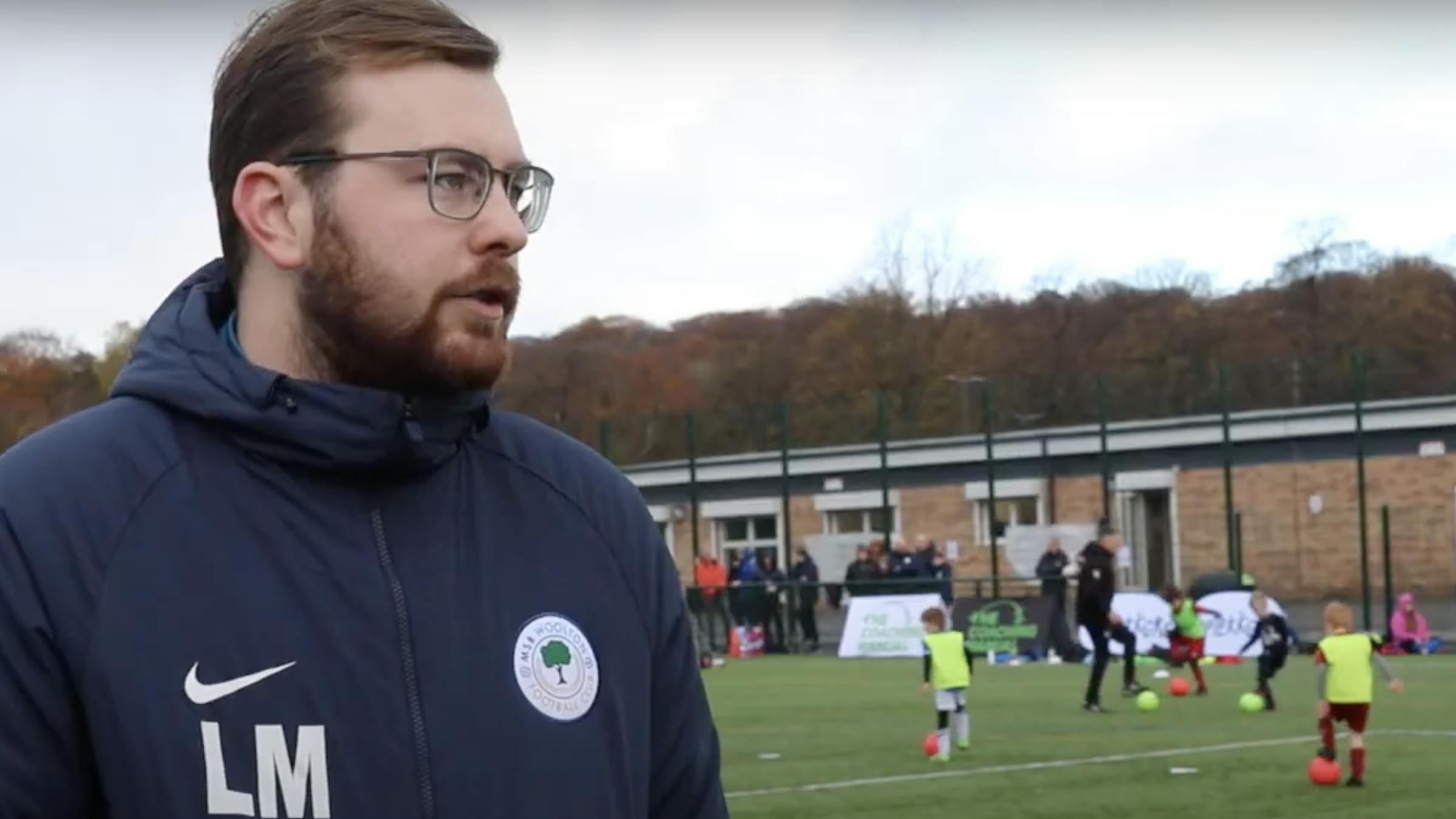 "The content that you get access to [on The Coaching Manual] is a lot different from jumping on YouTube and trying to find a video. It's a lot more structured, best practice in a sense, so what we've got to do is promote best practice and that's probably where The Coaching Manual will help us the most."
Luke was speaking after a live coaching session delivered by some of The Coaching Manual's highly-qualified coaches. He added: "There are a lot of online courses, and CPD courses, but we feel that this is a step above that in terms of the interaction you get out of it."
Craig Welsby, under-7s coach, said: "What I like about The Coaching Manual is that you can do as much or as little as you want. You can plan a full season where The Coaching Manual will, every week, give you sessions that you can do. If you find that you've got a little more time, you can adapt your sessions, get your folders together, and those kind of things."
MSB Woolton was awarded Liverpool County FA's Charter Standard Community Club of the year for 2014. The club, alongside achieving such accolade in 2014, is also part of The FA's Club Leaders Programme since season 2018/19 which involves a small group of grassroots clubs collaborating to improve the sustainability of grassroots football across the country.
For more information about the club, click here.
Watch the video here
To learn more about The Coaching Manual club packages, contact our sales team by emailing sales@thecoachingmanual.com.
Or, for individual coaches, get access to The Coaching Manual and support your players with a Premium subscription, and you will get:
Our LMA Masterclass series featuring sessions from David Moyes, Rene Meulensteen, Alan Irvine, Steve McClaren, and more
Access to 100s of other exclusive sessions
Full access to our session creation and season planning tools
The same coaching content used by the Professional Footballers' Association
Coaching Focus Web Series (Seasons 1 & 2)
For the equivalent of just £5 ($7) a month when you pay annually, sign up and start taking advantage of all that The Coaching Manual has to offer today! Sign Up here!