There are numerous benefits to building and implementing a playing philosophy at your club. It can provide a template for your coaches, as well as a set of expectations and behaviours for your players. The Coaching Manual can help you every step of the way.
What is a club philosophy?
As with many elements of the Director of Coaching (DOC) role, a highly effective and deeply ingrained playing philosophy can't come solely from the top down. You'll need to account for a wide range of variables that will naturally differ from club to club.
Your club's reputation and heritage
From the elite level to the amateur game, a unique heritage and reputation develops around every club over time. Your playing philosophy stands a much better chance of succeeding if you take those traditions into account. Famous examples include:
Barcelona: "More than a club"
Coined by Narcís de Carreras before he assumed the club presidency in 1978, the term "more than a club" is now represented everywhere from the terraces of Camp Nou to the player's shirts. It speaks to Barça's reputation as a global symbol for Catalan culture. Today, it continues to reflect Barcelona's many non-sporting projects; the club donates €2 million a year to the charity UNICEF, while 85% of its Foundation's income is spent on social causes.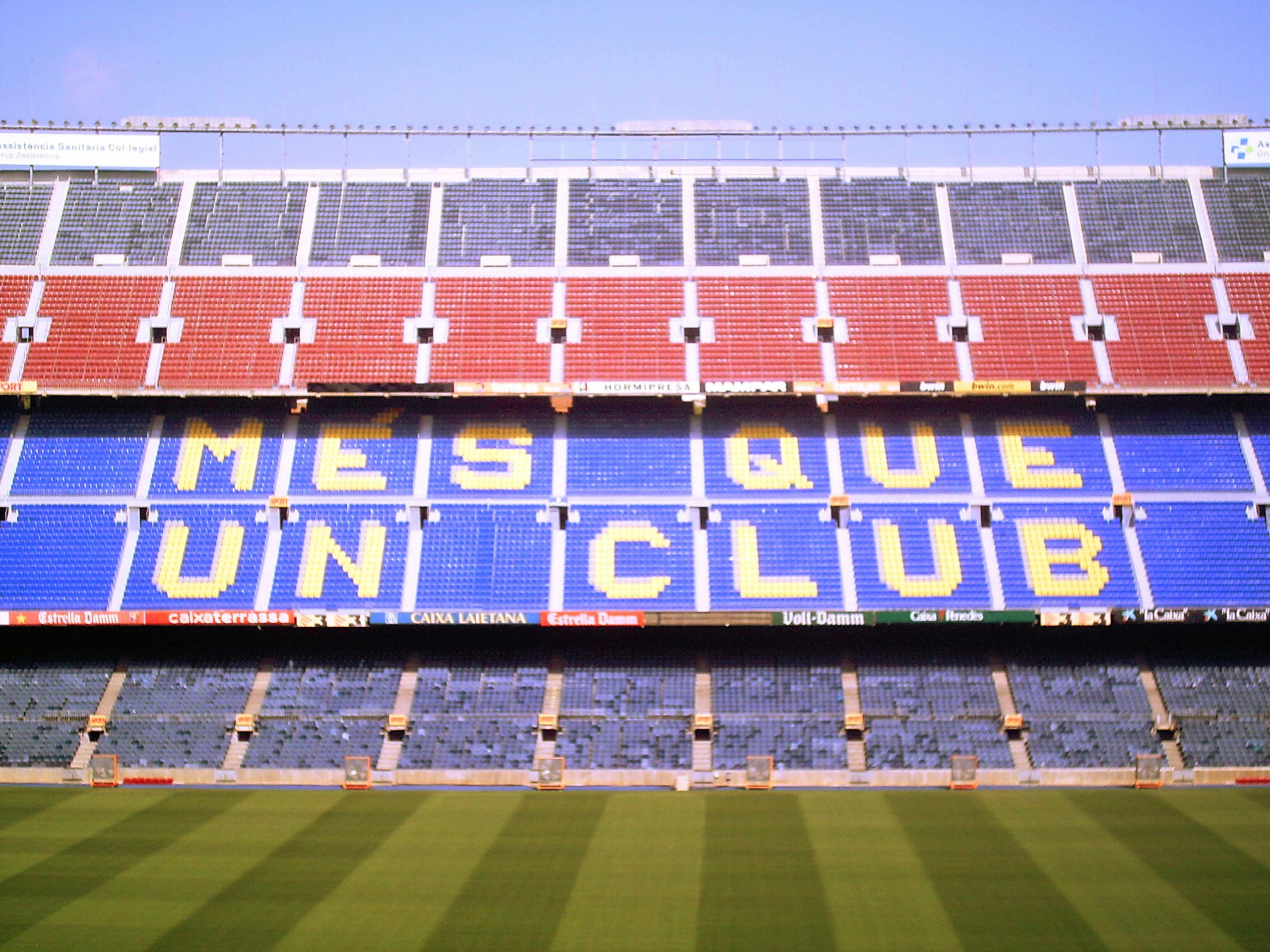 Manchester United: "The United Way"
The failure (perceived or otherwise) to play in "the United way" has had a hand in the dismissal of several Manchester United managers, from Dave Sexton to David Moyes and even Jose Mourinho. Tellingly, when former players Ryan Giggs and Ole Gunnar Solskjaer were appointed as managers, both spoke of their desire to emphasise "the United way". But what actually is it?
Sean Bones, vice-chairman of the Manchester United Supporters Trust, told the BBC: "We try to win games with style and flair. If you want to pigeon-hole it, it is two wingers, overlapping fullbacks and attacking midfielders - but, really, there is far more to it than that. It is almost a state of mind. We don't 'aspire' to be like anyone. We should be setting the example for everyone else in terms of how football should be played."
How do you create a club philosophy?
Last year, The Coaching Manual hosted a special webinar on creating and developing a club philosophy, featuring San Diego Loyal's Landon Donovan, Carrie Taylor, and Nate Miller. You can watch it here.
Speaking to The Coaching Manual, USA soccer legend Landon Donovan said about creating a club philosophy for San Diego Loyal: "I had the fortune of working alongside Carrie and Nate during this process who had both started teams from scratch. That was a big challenges because first of all there are so many logistical pieces just to get it up and running. But we said from the beginning that how we do anything is how we do everything, and we wanted this to be run incredibly professionally. And that takes a lot of work, and a lot of effort, a lot of thinking ahead, and a lot of putting out fires before they start - there's a lot that goes into that.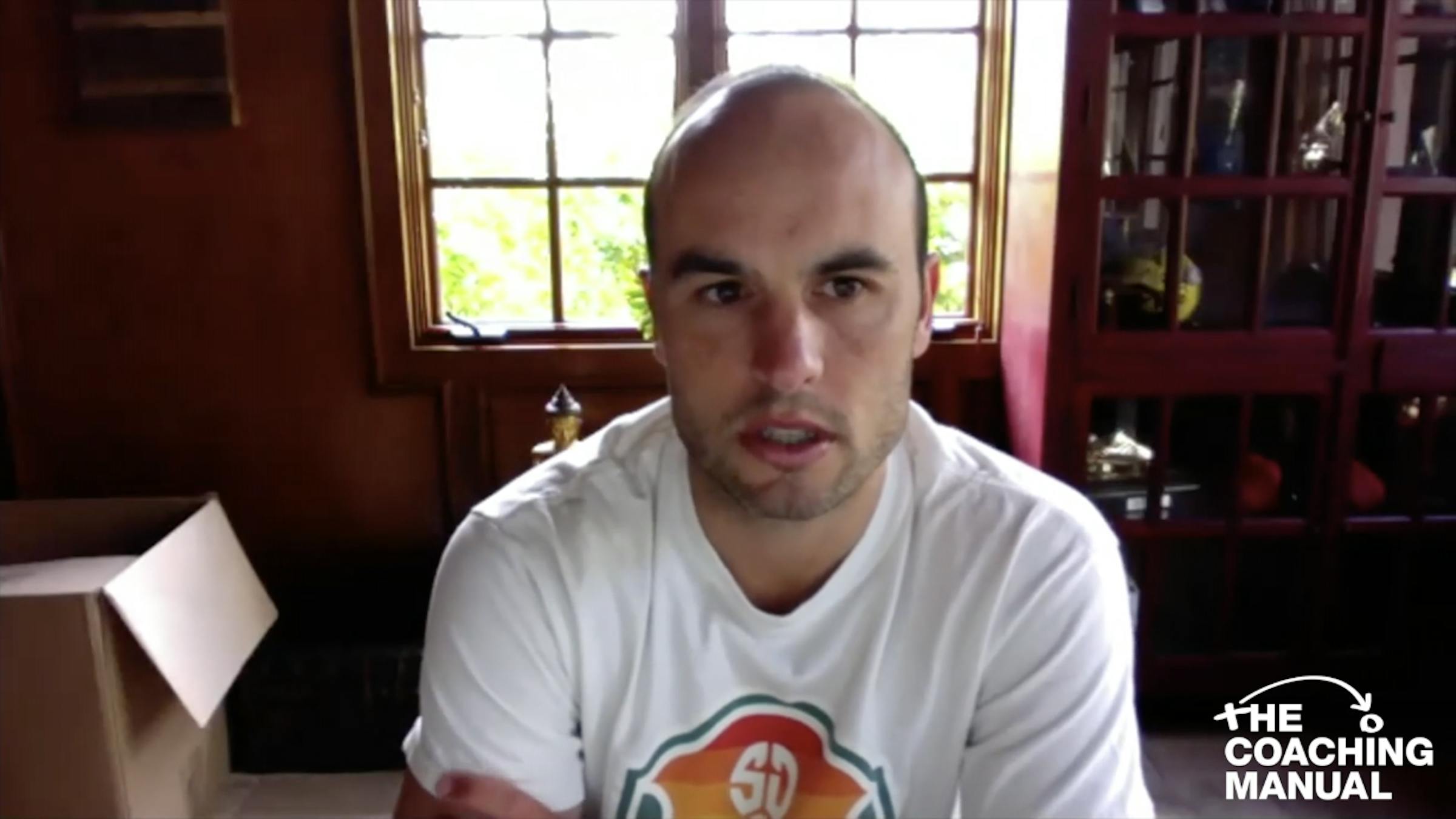 "But the biggest piece that we all realised early on is that we can have a lot of buzzwords, and quotes, and saying, or we can actually do and say things and live things that matter. A lot of companies, a lot of clubs, have slogans, or sayings, or things they talk about - but they don't live them. So we've made a real point of developing what our core values are as people, and what our core values are as a club, and if we don't live up to them, we call each other out on it. That helps guide us. That was the best thing we did early on, the hard part is living by it every day and that's where we try to keep challenging each other.
What should you consider when developing a club philosophy?
There are a number of factors you should consider when developing a philosophy for your own club, and a number of questions you should ask yourself, including:
What are your own barometers for success?
One of the goals of implementing a club philosophy is defining what success looks at your club or organisation. These barometers might look something like this:
Striving to give each and every player a fair amount of time on the pitch
Implementing a game-plan that emphasises playing through the thirds of the pitch
Providing wide-ranging experiences for players through different positions and formations
Instilling a mentality of aiming to win, but not at all costs
Outside of official objectives and metrics, you may also have your own "soft" means of measuring success, such as helping youngsters develop a lifelong passion for the game.
Whether official or unofficial, these barometers of success must be used to inform your playing philosophy; there's little point in emphasising creative expression if your own performance metrics are geared toward discipline and defensive stability, for instance.
What facilities and resources are available?
The following examples will naturally place limitations on your playing philosophy:
The playing surface: A game plan built around moving your opponents out of position through rapid, short passes is heavily reliant on a smooth playing surface.
The size of your pitches: A small playing area suits a more defensive approach, with less space for attacking players to exploit.
Lack of all-weather training facilities: If you're unable to train under certain conditions, you may need to adopt a simpler, more consistent game plan.
Does your climate affect playing and training conditions?
The phrase "Could they do it on a cold Tuesday night in Stoke?" has become a cliche in English football, used to suggest that a more glamorous team would struggle in harsh playing conditions against a physical opponent. As with many cliches, it has a grounding in truth - it's undeniably harder to play an expansive attacking game in a howling gale or heavy downpour.
Likewise, the weather might impact your ability to train at certain times, or in certain ways:
Training facilities might become heavily waterlogged after a prolonged downpour
The temperature might be too hot for pre-season training to take place outdoors
Pitches could freeze up in winter, making playing or training impossible
If you know that you'll be faced with one or more of these challenges at certain times of the season (or all year round), you should account for it when developing your playing philosophy.
The skill set of your coaching staff
While the job of developing a playing philosophy largely falls on the Director of Coaching, the implementation of that philosophy is very much down to your individual coaches.
Not all clubs have the resources to appoint an entire staff of highly skilled full-time coaches; you may find yourself working with a group of part-timers and enthusiastic amateurs. Do they have the time, skills and knowledge to take your philosophy and translate it into relevant training sessions? If not, a more actionable philosophy - such as developing adaptable players by getting them used to different playing positions - may be preferable to something more abstract.
How can The Coaching Manual help you develop and communicate your philosophy?
Once you've decided on what your club philosophy is, and the playing styles that will represent who you are as a club or organisation, you can use The Coaching Manual's industry-leading tools to ensure players and coaches alike buy into it.
You can support your coaches in bringing your philosophy to the training field by helping them develop season plans to inform their future sessions.
You can learn more about season plans here, and you can access the Season Plans tool here.
As well as our webinar with Landon Donovan and his colleagues at San Diego Loyal, The Coaching Manual also hosted a webinar with Kris Van Der Haegen, Director of Coach Education at the Belgian National Team, about implementing a philosophy for developing international players. If you're in the process of putting together your own club philosophy, why not check out Kris's webinar for inspiration here?
Club accounts
The Coaching Manual offers club packages for clubs and organisations of all sizes, enabling you to support your teams and coaches more efficiently while providing them with the best session content available anywhere online. Enquire today by emailing sales@thecoachingmanual.com.
Individual Premium accounts
The Coaching Manual provides some fantastic guides and education pieces for coaches to help better understand and support their players.
What else do you get with a Premium subscription?
Our LMA Masterclass series featuring sessions from David Moyes, Rene Meulensteen, Alan Irvine, Steve McClaren, and more
Access to 100s of other exclusive sessions
Full access to our session creation and season planning tools
The same coaching content used by the Professional Footballers' Association
Coaching Focus Web Series (Seasons 1 & 2)
For the equivalent of just £5 ($7) a month when you pay annually, sign up and start taking advantage of all that The Coaching Manual has to offer today.