The Coaching Manual is proud to announce its partnership with FC Pride Soccer Club. We spoke to their Executive Director of Coaching Jamie Gilbert about his experience with The Coaching Manual, and how it has helped the Indianapolis-based club.

FC Pride are in the process of re-building a club-wide curriculum for all coaches, and are communicating the themes and activities using The Coaching Manual. Jamie said: "We didn't realise how good The Coaching Manual is until we really got to grips with it. It's been so good for what we're trying to do and It's going to help the implementation of the curriculum that we're putting together."

FC Pride has only been using The Coaching Manual as a club for a few months, but Jamie has been an individual subscriber for a very long time. He said: "I've been using TCM since right at the beginning, and the work TCM was doing with Southampton.

"That was my first exposure to The Coaching Manual, and the quality of the service that was out there. Straight away as an individual I was like "I am signing up for that". You get the session planning tool - it's so easy to sit there on The Coaching Manual and plan what you're going to do. For me it was perfect, I had such a good experience using it I didn't need to use anything else."

Jamie is originally from England, where he earned his Junior Team Managers award as well as his English FA Level 1 and English FA Level 2 coaching qualifications. As a player, he played at Fulham FC, Sutton United FC, and Carshalton Athletic FC. Before moving to America, Jamie was the Youth Academy Coaching Director at Sutton United Football Club, and was responsible for developing players through the youth program and transitioning them in to the Reserve and First Team.

Jamie said: "I learned my coaching trade at Sutton United, working with the Youths and Reserves. I was lucky enough that I saw a lot of good sessions and worked with a lot of good coaches, but when I got over here [USA] you couldn't see any of that. I was going to colleges, watching what the colleges were doing, but that was before we had a real drive towards filming training. There's no excuse now for not being prepared for a training session."

Since moving to America, Jamie has earned his NSCAA Premier Diploma, Advanced National and National Diplomas as well as his NSCAA Director of Coaching Diploma. Thirteen years ago, he started as a Staff Coach at FC Pride, and within a year became the Senior Girls Director.  Two years later, Gilbert was named Girls Director of Coaching, and in 2015 he became the Executive Director of Coaching for FC Pride.

Eventually, Jamie decided that FC Pride needed a club package with The Coaching Manual. He added: "The Coaching Manual had all this access to Southampton, and the sessions that they were doing, so we were watching them and saying "Everyone's got to see this, it's unbelievable". We were taking those sessions, showing them in coaching meetings, and telling coaches they've got to get an idea from it - this is fantastic.

"We've got really senior staff and then we've got part-time staff who may come in and work with a younger team with really young kids, so we needed a way to ensure that we're communicating our sessions, education material, everything. The formation analysis that you've got on there is fantastic for some of the younger coaches that are getting to grips with things I felt it was important that as a club we went down this route and the board said we should go for it. It's been brilliant"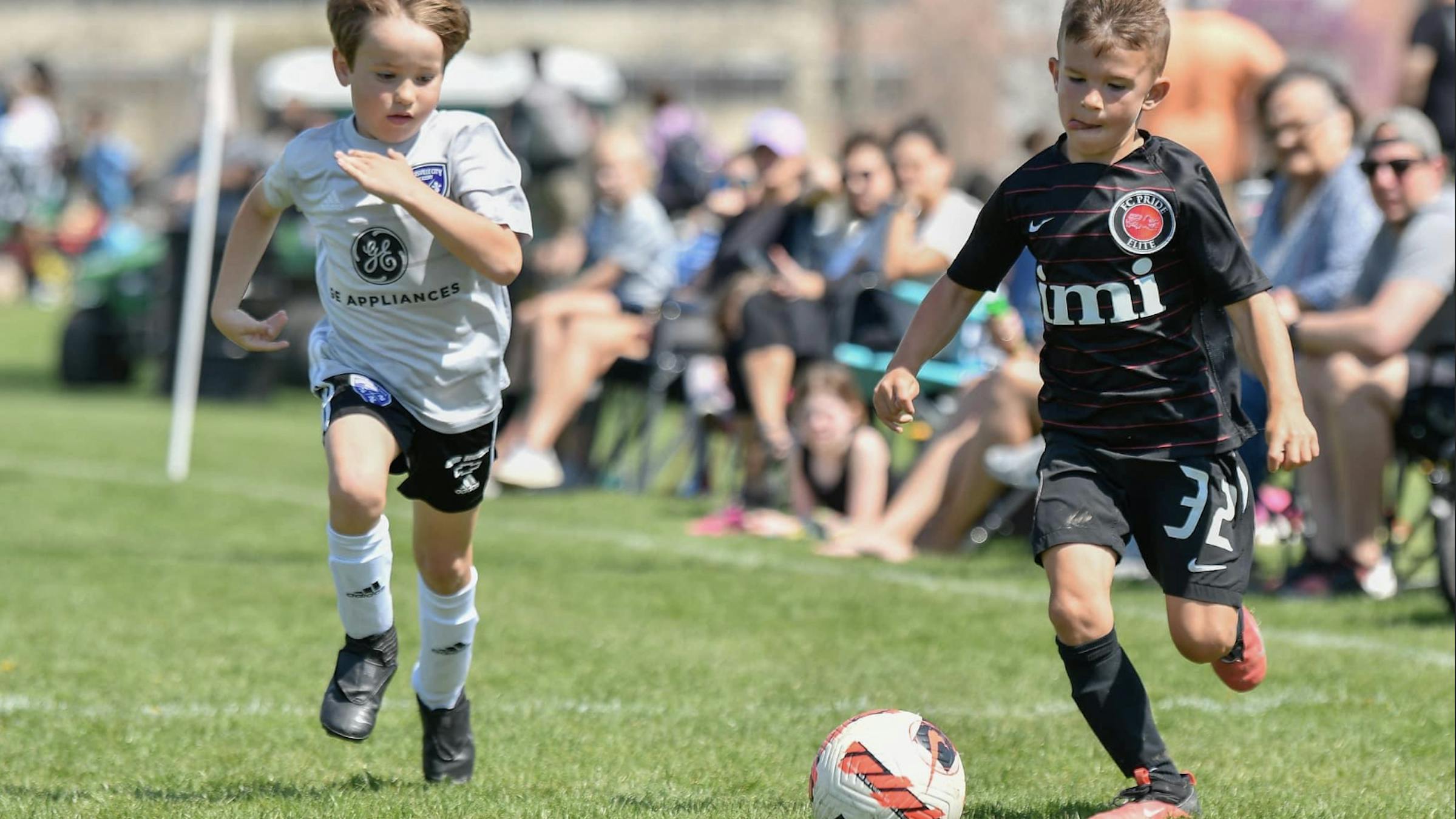 FC Pride Soccer Club was established in 2001 to provide premier and travel-level soccer to the Northeast side of Indianapolis and its surrounding communities. The club has teams from U7 up to U19 for both boys and girls, as well as a recreational academy program and developmental programs and camps for young players aged 4-8.  For the highest level teams, FC Pride competes in the ECNL and the WPSL for collegiate-bound female players.

Based in the City of Lawrence, FC Pride has recently built a state of the art turf facility which includes an outdoor stadium field, indoor turf training space and offices.  This has become the nucleus for FC Prides activities.  The club has been based at Lawrence Soccer Complex since its inception, which is a 21-field complex and hosts training, home matches, and tournaments. Lawrence Soccer Complex has been the site for the 2002, 2003, and 2004 Indiana State Cups, the 2003 and 2004 USYSA National League Director's Cup, the 2000 USYSA Regional Tournament, USYSA 2001 National Tournament and the US Club Region D Championship in 2007, 2008 and 2009.

Jamie added: "We're in a good place as a club, we got The Coaching Manual, and it's been brilliant for us, and it's helped up hopefully to another level. It will help inspire coaches and develop coaches, which in turn develops players. I will stand by our staff 100% - probably because I've spent the last 15 years trying to build it - we've got really good people with really good experience from all over the world, and it's something that we all focus on. So if it's good for us, I've got to think there are other clubs in America that will look it and say 'this is fantastic, we can use it to develop our coaches'.

"I stand by The Coaching Manual, it's done wonders for our club."

For more information about FC Pride Soccer Club, visit their website here.

To enquire about The Coaching Manual for your club, please fill out the form below: