Charleston SC is a youth soccer organization with players across the Charleston area. They provide training and games programs focusing on the technical, tactical, physical and social/psychological aspects of individual development for children ages 6-18, maintaining and managing over a million square feet of soccer fields. They support their community through scholarships, PAL partnerships, and free soccer opportunities for non-traditional youth athletes.
The Coaching Manual spoke to richly-experienced coach Derek Broadley, Youth Soccer Technical Director at Charleston SC, about how his big plans for promoting a new coaching philosophy and curriculum using The Coaching Manual platform.
He said: "I've put together a syllabus here with videos, etc, and we'll be transferring everything into The Coaching Manual. I love The Coaching Manual, when we've recreated our syllabus into the platform, we will also have all the other benefits and content that come with it."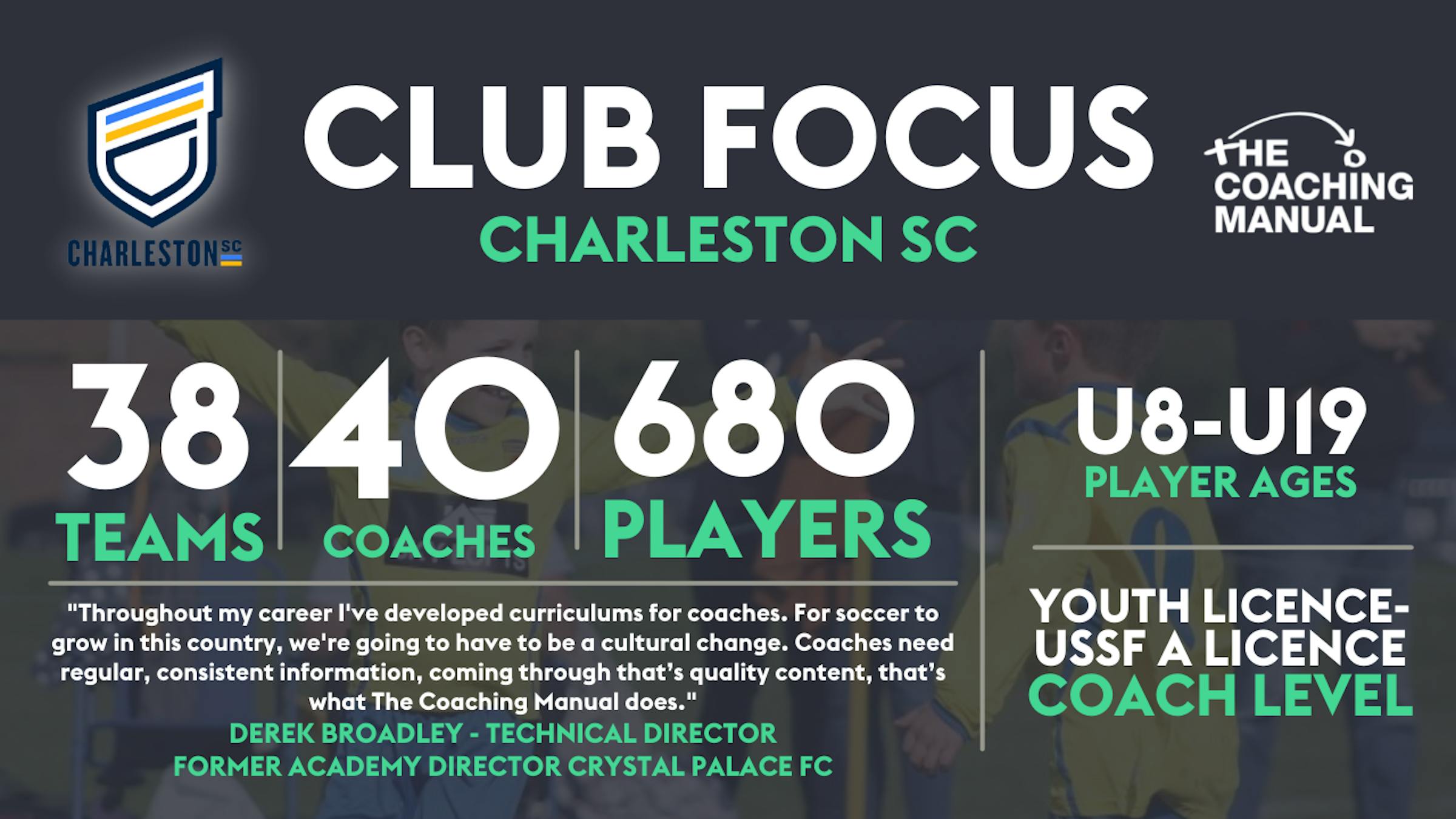 Holder of the UEFA A Licence, Derek spent four years as Crystal Palace's Academy Director, developing and implementing coaching programs for the club's elite pathway players, before making the move across the Atlantic in 2003. He also served as Technical Director of the Bermuda Football Association from 2008-2011, where he undertook a massive rebuilding task after the national team fell 70 places in the FIFA rankings system. Derek built a national system from the ground up, including the introduction of a national academy, four levels of coaching education and qualifications, and left a legacy that included the recruitment of a home-grown Technical Director.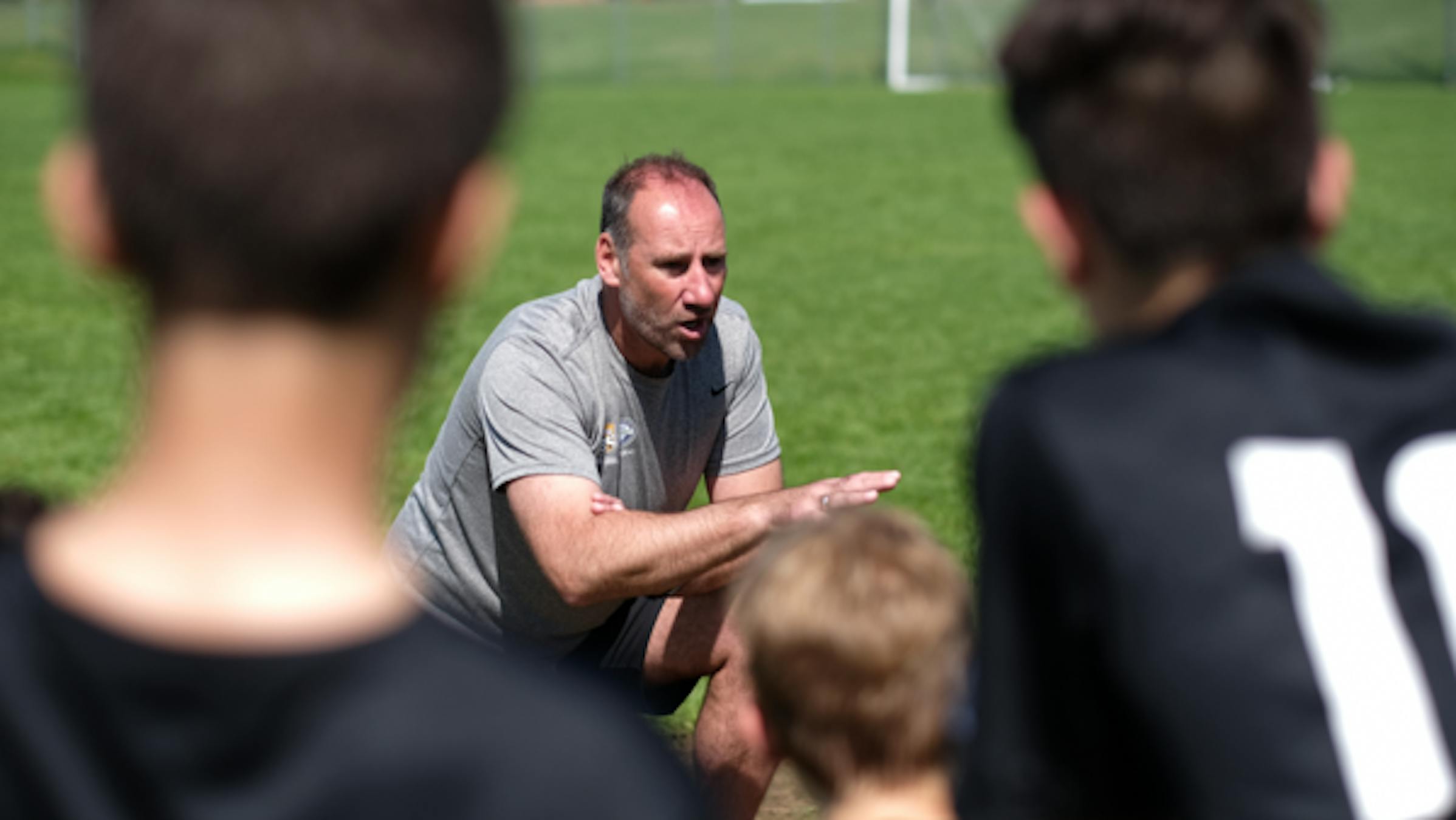 He added: "Throughout my career I've developed curriculums for coaches. The US is the land of opportunity, which is great, but for soccer that means people can just come over here and do anything from a coaching point of view. There needs to be best practice. For soccer to grow in this country, we're going to have to be a cultural change. Coaches need regular, consistent information, coming through that's quality content, that's what The Coaching Manual does."
Derek added: "I'm a developer, I've always produced players. In England, the only time you want to win is when you're playing in the FA youth cup, but the rest of the time it's about producing players.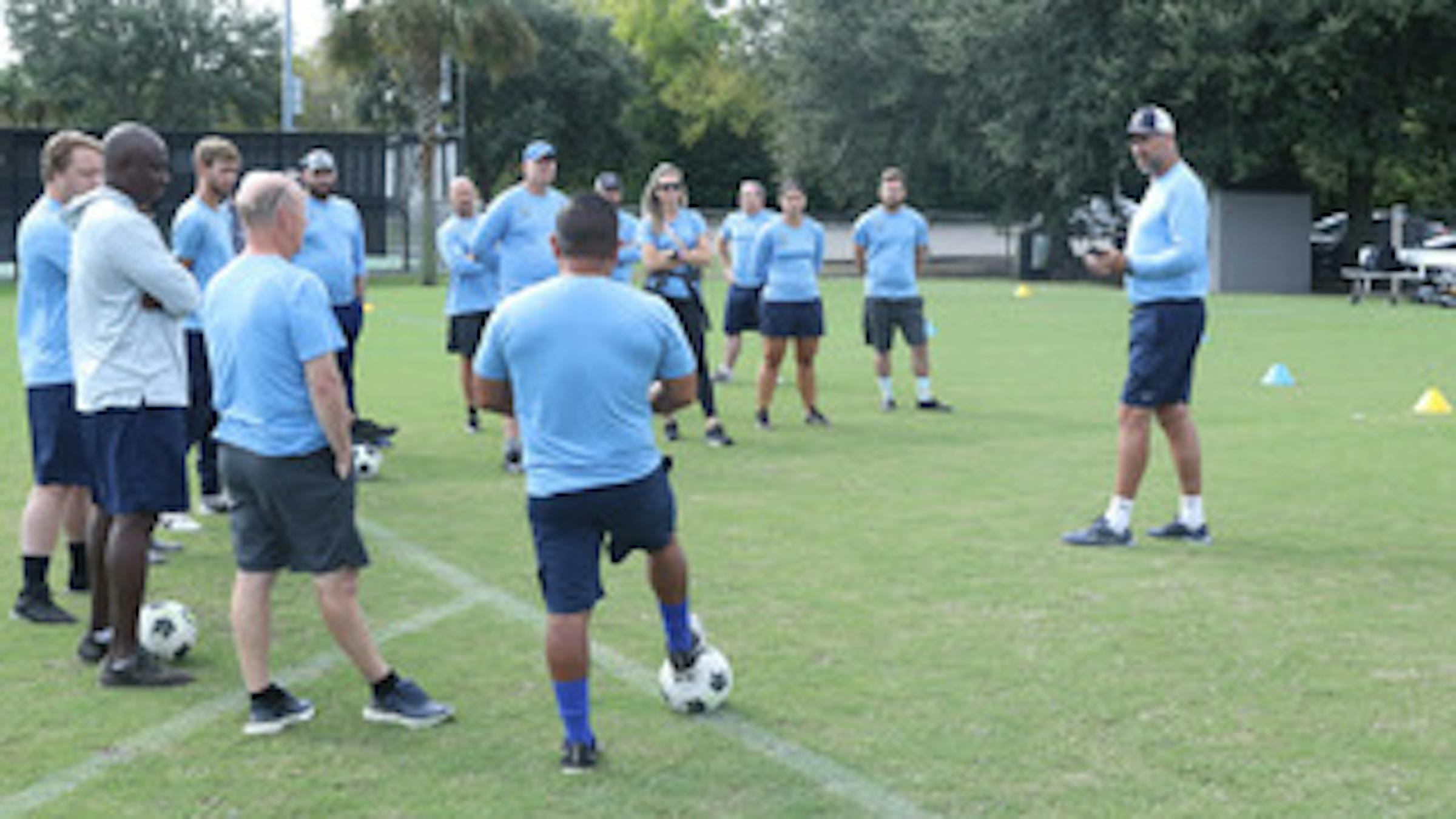 "Here, we have a focus on winning and when soccer lets players down for the first time, they've met Mr Adversity for the first time and they often drop out. They need education, you need people to come in and continually doing the same thing, they'll take notice. The focus has got to be on the child, making the learning environment better for them. We need to keep coaching age specific, too. If you've got lots of people continually providing good information for coaches and players we'll get there, it's on the change, but we're on a turning circle of a cruise ship and not a speedboat at the moment!"
As well as the UEFA A Licence, Derek also holds a Football Association Academy Directors License, NSCAA Premier Diploma, and NSCAA Master Coach distinction.
He added: "I love coaching players but I've got a bigger interest in developing coaches. I want to work with organisations that share my passion for proper coach education, and The Coaching Manual fits the bill."
For more information about Charleston Soccer Club, visit their website here.
To learn more about The Coaching Manual club packages, contact our sales team by emailing sales@thecoachingmanual.com.
Or, for individual coaches, get access to The Coaching Manual and support your players with a Premium subscription, and you will get:
Our LMA Masterclass series featuring sessions from David Moyes, Rene Meulensteen, Alan Irvine, Steve McClaren, and more
Access to 100s of other exclusive sessions
Full access to our session creation and season planning tools
The same coaching content used by the Professional Footballers' Association
Coaching Focus Web Series (Seasons 1 & 2)
For the equivalent of just £5 ($7) a month when you pay annually, sign up and start taking advantage of all that The Coaching Manual has to offer today! Sign Up here!