"Every minute without CPR or defibrillation reduces a person's chance of surviving a cardiac arrest by around 10 per cent."
Every week in the UK, 12 apparently fit and healthy young people aged 35 and under die from undiagnosed cardiac conditions. (source).
The Coaching Manual is launching a campaign to ensure that everyone involved in grassroots football is equipped with the knowledge and technology to respond to a cardiac emergency.
We owe it to our players to ensure we are prepared for a cardiac emergency.
On Saturday 12th June, Christian Eriksen, a 29-year-old Champions League finalist who has won league titles with Ajax and Inter Milan, collapsed while representing Denmark at the European Championships. Urgent medical assistance arrived onto the pitch immediately and CPR and defibrillation were performed before Eriksen was taken away on a stretcher. Around an hour after the incident, UEFA and Danish Football Association officials confirmed that the midfielder had been stabilised and was awake.
Eriksen was lucky that his collapse happened while trained professionals were on hand with the proper equipment needed to save his life, but would his life have been saved if it happened at your football club? The Coaching Manual is launching a campaign to make sure every grassroots club in England and Wales has an on-site Automated External Defibrillator (AED).
What is an Automated External Defibrillator (AED)?
An Automated External Defibrillator (AED) or defibrillator is a device that can help save the life of someone experiencing a sudden cardiac arrest. They are easy to use, portable, with clear step-by-step instructions so anyone can use them, from a bystander to a trained professional. St John's Ambulance encourage all workplaces, schools, and public buildings to have a defibrillator on site. More information here.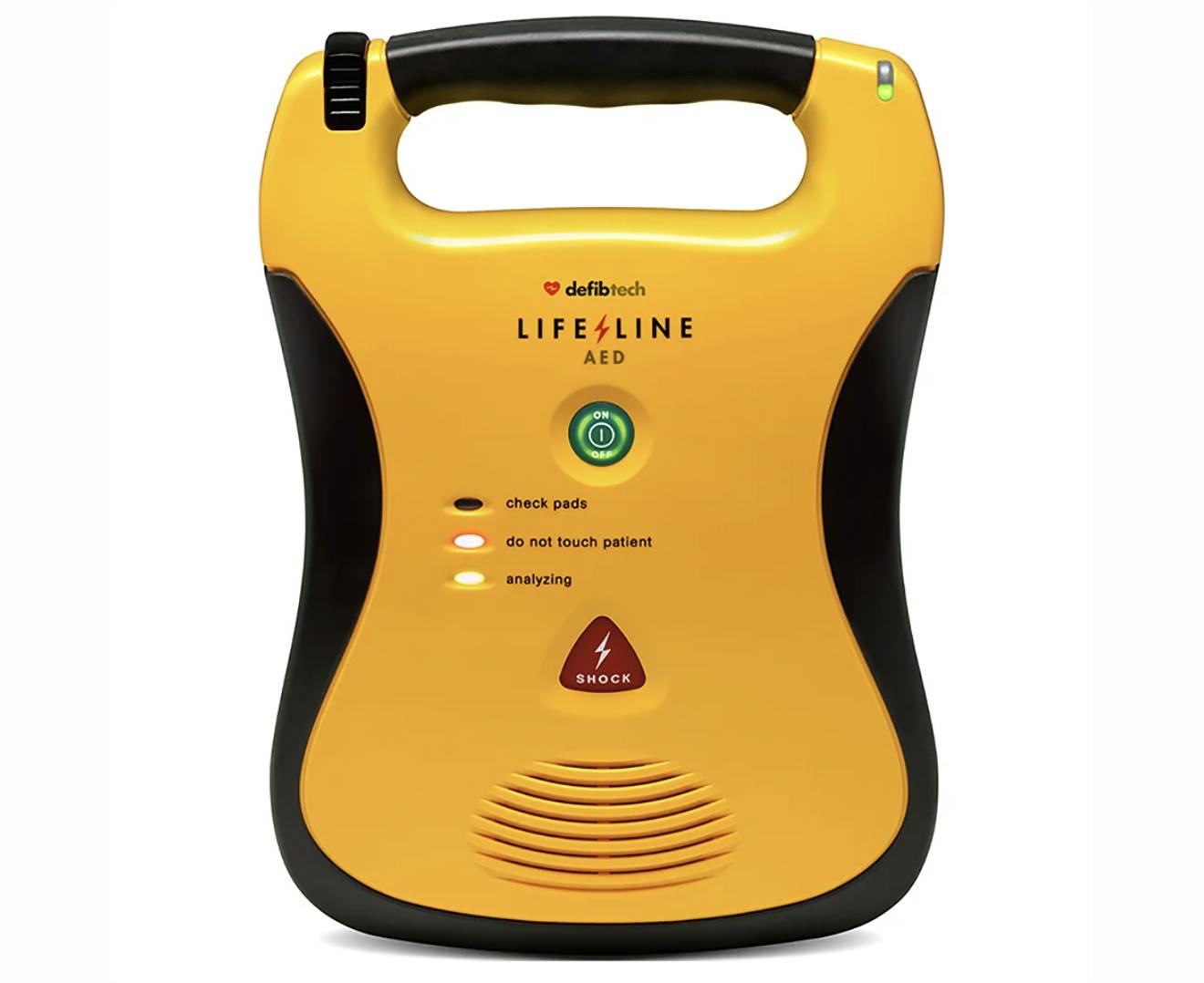 The frightening statistics
There are more than 30,000 out-of-hospital cardiac arrests (OHCAs) in the UK each year
The overall survival rate in the UK is just 1 in 10
It's estimated that public-access defibrillators are used in less than five per cent of OHCAs
We reached out to the British Heart Foundation (BHF) and their Survival Programme Lead Estelle Stephenson said: "A cardiac arrest is one of the most serious medical emergencies. Every minute without CPR or defibrillation reduces a person's chance of surviving a cardiac arrest by around 10 per cent.
"We want everyone to have the best chance of survival, that's why it is vital people know bystander CPR skills. Defibrillators must also be easily accessible and available to the public in these critical moments – they're simple and easy to use as they talk you through the steps to take, and so there's no reason to feel nervous about using them.
"It's crucial that we continue to make public access defibrillators readily available in the places they are needed most. It is important to know where your nearest defibrillator is."
Prevention vs Cure
Since its formation in 1995, the UK charity Cardiac Risk in the Young (CRY) has been working to reduce the frequency of young sudden cardiac death. CRY strongly supports public access to AEDs and the teaching of emergency life support skills, but the charity also has a focus on screening in order to prevent a tragic event before it occurs.
CRY told The Coaching Manual that if young players (aged 14 – 35) are interested in booking a screening appointment, they should register their interest for an event in their area here - http://eepurl.com/bLYMyP - CRY add new screening events onto their website regularly.
In Italy, a national programme for pre-participation screening of all young competitive athletes has been in place since 1971. They define a 'competitive athlete' as a participant in an organised sports programme requiring regular training and competition – thus school children are included. The programme has helped to reduce the incidence of young sudden cardiac death by 89%.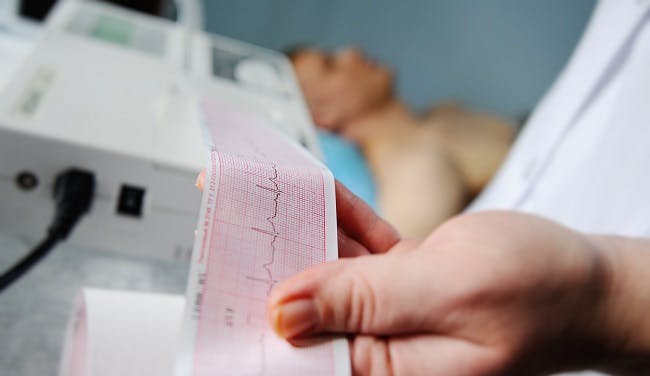 However, screening does not identify all young people at risk - Eriksen himself plays in Italy for example - so we can never rule out the possibility of a cardiac episode occurring during a match or at training.
Christian Eriksen is a high-profile professional footballer with access to the best medical treatment in the world, highlighting the fact that a cardiac emergency can happen to anyone. That is why The Coaching Manual's campaign focuses on the response to a cardiac emergency.
Increased risk
The risk for players over the age of 35 is of course higher, and by far the commonest cause of sudden death is coronary artery disease. In 2017, 49-year-old David Ginola suffered a heart attack while playing in a charity match and was dead for eight minutes before his pulse was brought back with the help of a defibrillator.
The Spurs and Newcastle legend swallowed his tongue and stopped breathing, leaving him clinically dead until paramedics arrived with a defibrillator, and surgeons needed to perform a quadruple bypass to save his life.
Ginola himself admitted that his lifestyle since retiring from senior football was a contributing factor, something that will resonate with many older and 'veteran' players across the country, who should be particularly vigilant in their preparedness for a cardiac emergency.
What we want to see:
Mandatory CPR training for all club coaches 
An Automated External Defibrillator (AED) at every football club under the FA umbrella
Regulated financial support for the procurement of AEDs
What to do - Educate yourself
Most importantly, you must educate yourself and other members of your football club on the actions to be taken in the event of a cardiac emergency.
The FA has a number of resources on their website here including a Sudden Cardiac Arrest course you can take for free using your FA account.
FIFA also has a number of guides dedicated to recognising the signs of a cardiac arrest, as well as the steps that should be taken to treat a player who is suffering from one. Familiarise yourself with the resources here.
You can read more about defibrillators and learn which might be right for your club on the St John's Ambulance website here.